Two new games based on forthcoming movie Kochadaiiyaan, starring Rajinikanth, have been announced. While 'Kochadaiiyaan the legend; Kingdom Run' is a side scroller action arcade game, 'Kochadaiiyaan the legend; Reign of Arrow' is third person archery game.
The game has been developed by Vroovy, a joint venture between digital media company Hungama and game service company Gameshastra. The new games will be available across mobile platforms like iOS, Android, Windows as well as DTH platforms and Facebook.
The Kochadaiiyaan the legend; Kingdom Run features four environments to play, option to upgrade to advance armour and weapons, power ups like Sacrificer and Invincibility and a mix of combos.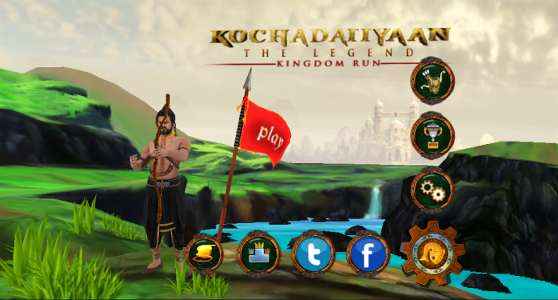 The Kochadaiiyaan the legend; Reign of Arrows is an action arcade, third person archery game, which allows the player to fit into the armour of Kochadaiiyaan and take on the invading army. Throughout the game, player's objective is to move between cover points and destroy the enemy soldiers using various bows, arrows and different special moves, in order to keep the Medieval city safe.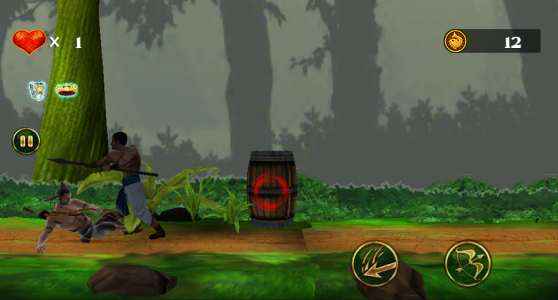 Launch of the mobile games comes shortly after Karbonn announced launching Kochadaiiyaan Signature Phone Series, featuring Android-based Karbonn A36, the Karbonn A6 and the flagship Titanium S5i along with 2 feature phones – the Legend 2.4 and the Legend 2.8.
"In this new age of digital, we are delighted to be working with India's first 3D motion animated film, Kochadaiiyaan, showcasing the most iconic star of Indian cinema. With the film breaking across 6000 screens, we developed a game that will be as exciting as the film. To reach out to the masses and make sure that everyone gets to enjoy this fun filled game we have developed it to be compatible with about 6500 devices," says Neeraj Roy, MD & CEO, Hungama Digital Media Entertainment Pvt Ltd.
"With limitless possibilities to recreate this action filled experience, we chose to develop two games called 'Kochadaiiyaan the legend; Kingdom Run and 'Kochadaiiyaan the legend; Reign of Arrow, which provides a gaming enthusiast with the ultimate gaming experience to cross challenging levels and gives them the ability to play as the cult action figure of Indian Cinema."