The football season has got well and truly underway, with some of the biggest names in the sport in action. What better time, then, to check out six of the best games that serve up a slice of the Beautiful Game to you on your handset or tablet?
FIFA 12
We are going to be blunt about it - if it official clubs and regalia that you are after, then this is your game. The spiel about 22 official licensed leagues, 500 licensed teams and more than 15,000 players is every bit correct, which topped off with more than thirty accurately reproduced stadia, makes FIFA 12 the best option for those who get their kicks (pun intended) from real names and teams. Gameplay could have been better - it still depends on onscreen controls with the few gestures brought in not quite working out well, but graphics are very good (though goal celebrations and missed chance dejection still look wooden). If not very urgent, we would advise waiting for the 2013 version to come out with completely updated teams.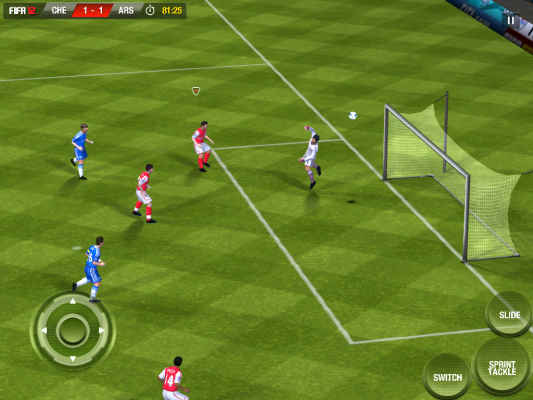 Available from: iTunes App Store, Google Play
Price: $8.99 (iOS), $4.99 (Android)
---
Real Football 2012
The battle between FIFA and Real Football on mobile devices is rapidly reaching the levels of the FIFA vs PES battle on consoles. And just like on that platform, the parameters of comparison are similar - while FIFA's biggest strength are its officially licensed teams and realistic stadia, Real Football tries to score on easier gameplay. Which is not to say it lacks official teams - it has a few of them, but it is not really as comprehensive as FIFA. In terms of appearance too, the game is not really in the FIFA class, but where it scores is in far more fluid gameplay and the HyperPlay. And of course, the absence of a price tag, although you will end up paying at some stage (this is a freemium game).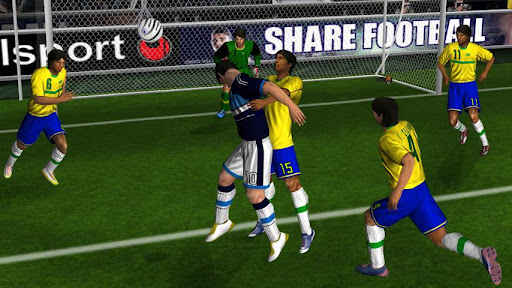 Available from: iTunes App Store, Google Play
Price: Free
---
Football Manager Handheld 2012
Football is not just about playing the ball around until it finds the net. A lot of thought and strategy goes into all that kicking that you see on the pitch, as well as the decision to select players, work out formations, and fitness regimens, off it. And if it is this part of football that attracts you, then Football Manager is the game for you. Call it a massive footy spreadsheet where every change you make affects the team and its relationships if you will, but this is football strategy at its best, from bartering players to working out formations to handling media and staff. Little Grey Cell stuff, as Poirot would say.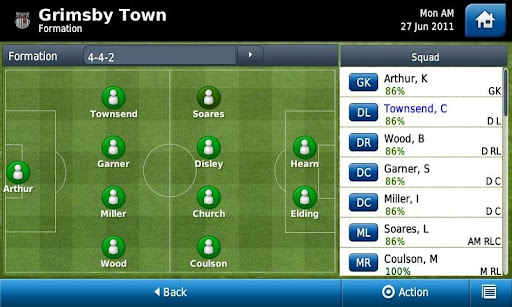 Available from: Google Play, iTunes App Store
Price: $9.99
---
Score! Classic Goals
Imagine a game that lets you reconstruct some of the greatest goals ever scored in the history of the game? Score! Classic Goals is designed to do just that. The game drops you into the shoes of some of the most famous players of all time and then literally asks you to reconstruct a piece of football history by scoring a famous goal. You have to make the right passes to the right players by moving your finger along the right path (you have to be precise) and at the decisive moment, pop the ball into the net just like Maradona, Michael Owen, or David Beckham did so many years ago (no innovation, please - you have to do it exactly like they did). A feast for lovers of football history, and the graphics are not too bad either.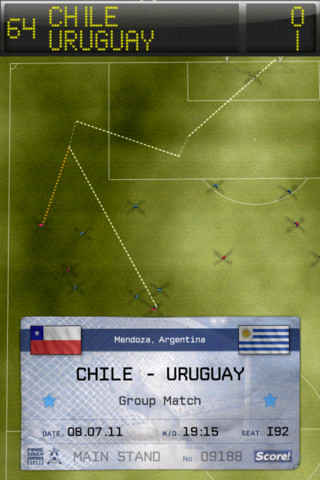 Available from: iTunes App Store
Price: $0.99
---
Flick Kick Football
There are those for whom the real fun of football revolves around scoring goals. And for them, Flick Kick Football is as good as it gets - it is simple, addictive and a whole lot more challenging than the numerous penalty kick/tie-breaker games that abound in app territory. Your task is simple - you have to put the ball into the net, from different distances and angles, past different players at varied locations. You can control the direction and speed of the ball by swiping your finger along its path, and even curve it around walls or past goalkeepers. Your target: to score as many goals as possible before a miss or in a limited time. The ultimate casual footy game. There is a free option too, but we would recommend shelling out a small amount and going for the paid one (more modes, no ads).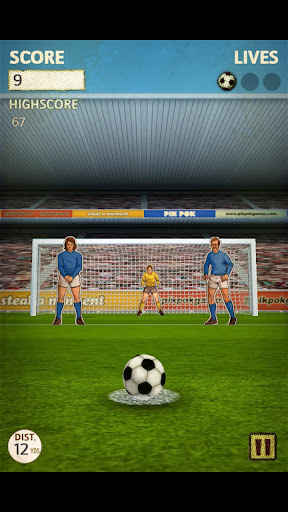 Available from: Google Play, iTunes App Store
Price: $0.99 (Android), $1.99 (iOS)
---
Fluid Football
Arguably one of the most innovative football titles to hit the appy world of late, Fluid Football tries to blend strategy and action and serve up small slices of football excitement - and succeeds in doing so to a large extent (read our review). No, you do not have to face an entire team, but have control of a small group of players and need to plot out their passes accurately to score goals, with certain challenges (minimum number of passes, scoring from a particular place and within a certain period of time, etc.). And against a defence that is not static but which keeps rushing to shut you down and narrow your angles. And scoring the goal is right out of Flick Kick Football with you having to hit the ball past defenders and a goalkeeper - compelling stuff for those who like to think about the game. Hardly surprising, when you consider that this game comes from one of football's resident tactic pundits - Andy Gray.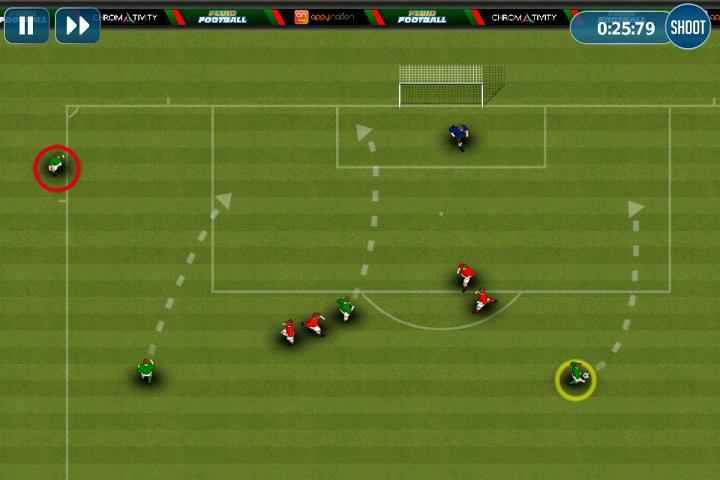 Available from: iTunes App Store
Price: Free