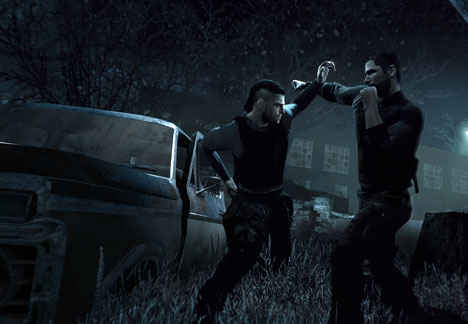 Computer and Video Games has reported that PC Zone magazine has announced that their next issue will details of multiplayer modes in Splinter Cell Conviction. This was reportedly revealed via back page of their latest issue, which promises "hands-on, co-op reveal and a brand new mode."

Those who have been tracking development of this game know that Convictions has seen several delays-- from its original release date of late 2007, the new official release date is set for late February next year. In this forthcoming sequel of the Tom Clancy's franchise, the games protagonist Sam Fisher is not longer working for any government agency. Instead, Sam takes on the mantle of a rogue agent with a personal vendetta against his daughter's killers. This scenario-- according to some of the videos posted on the official website-- should open up some interesting avenues; like improvised gadgets since Sam will not be equipped by the tax payers.

It also appears that there will be extra emphasis on melee combat as Sam Fisher will unleash the Israeli martial arts called Krav Maga. You could head to the official website and view several videos showing Sam Fisher kicking some serious ass, equipped with only a pistol and his bare hands.