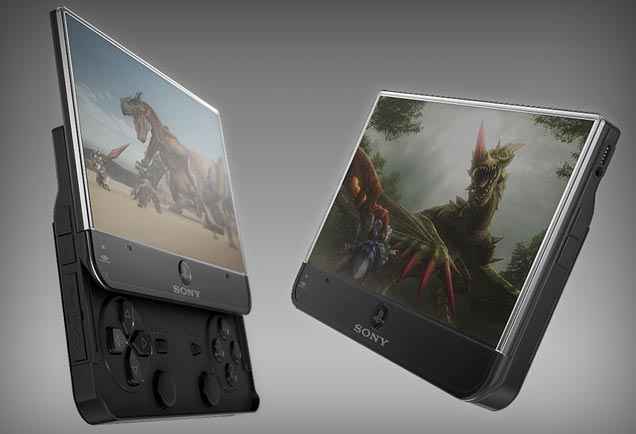 It's the month before E3; time for rumours to sprout wings and fly helter-skelter. While Gears of War 3, Max Payne 3, Gran Turismo 6 and a pre-release showcase of Project Natal is on the cards, it's safe to predict that companies have plenty of cards up their sleeves that might come out only on the Big Day. One suspected trump card is the newer version of the jaded Sony PSP. While the first generation PSP enjoyed plenty of limelight and adoration, the latest UMD-less iteration, the PSP Go has fared poorly at the retail end, with the company not having revealed the sales data yet.
PSP2, as it's dubbed by speculators, will apparently be unveiled at this E3 to put the record right. The release is almost ominous considering the announcement of 3DS by its chunk-eater Nintendo. 3DS is said to offer the 3D -experience - sans glasses! Although Sony is not going into the 3rd-dimension with PSP2, some hotly rumored new features include two analog sticks à la the PlayStation home consoles and video streaming via a new build-in camera. PSP2 is also likely to finally catch up with the touch revolution, and we have our fingers crossed for a capacitive touchscreen for a big matchdown with none other than the mighty iPhone. PSP's superior graphics power is rumored to get even better with a new supercharged graphics processor likely to be capable of many fancy new shader techniques not available in the current device.
Make the PlayStation store more intuitive and this should definitely test Apple's claim of capturing the market share in portable gaming. We hope this one turns out to be a big boost for the PSP series and makes it a must-have upgrade for the first-gen PSP owners, something the PSP Go definitely wasn't.