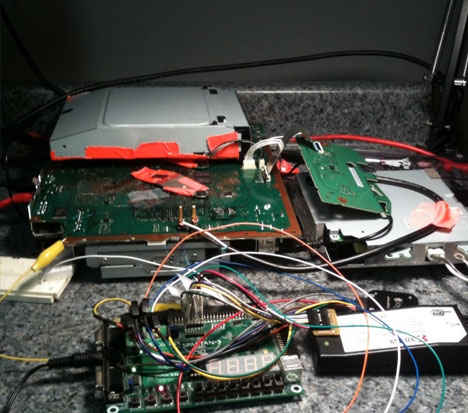 American hacker George "geohot" Hotz claims to have hacked the PlayStation 3Where to buy

249

8124

9107 and he now has read/write access to the systems memory and processor. The 20 year old is known for unlocking the iPhone that allowed the device to be used with other wireless service providers. George announced his achievement of circumventing the PlayStation 3's security system on his blog on January 22, 2010.

PlayStation 3Where to buy

249

8124

9107 implements a security measure called Hypervisor that prevents users from taking full control of the systems hardware. Hypervisor abstracts the consoles OS from the underlying hardware. This is why PlayStation can support third-party operating systems to run on the console without compromising the system's security measures. According to the blog post, it took George five weeks to bypass the consoles security system which is a combination of "simple hardware" and "not so simple software".

This does not mean that we will see Homebrew on PlayStation 3Where to buy

249

8124

9107 anytime soon; however, this is a significant breakthrough that should allow reverse engineering of consoles sub-systems. George goes on to add that the next step involves decryption, along with reverse engineering.