Developer of popular Angry Birds games, Rovio, has announced launching a "brand new game" today. Rovio has also posted a teaser image that hints the new game will be related to Angry Birds Star Wars. However, it is believed the game could be a sequel to the Star Wars series.
The teaser image shows a young Anakin Skywalker's shadow with a silhouette of Darth Vader. The image is accompanied by a message from Rovio:
"Attention, Angry Birds fans! Stay tuned on Monday, July 15th, for big news about a brand new game! We're talking the biggest character line-up ever, awesome new powers, and maybe even a few surprises!

Intrigued? Stay tuned for more news on #July15!"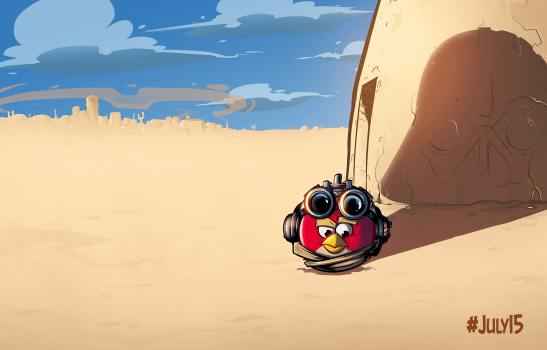 Rovio had launched Angry Birds Star Wars in November last year. The game became the number one paid app on iTunes app store within a just few hours of release on the store.
Angry Birds Star Wars features classic levels that take place on the surface of Tatooine as well as in space, drawing inspiration from the classic Angry Birds games as well as the gravity defying Angry Bids Space.
Since the launch, Rovio has rolled out a slew of updates to the game. Back in December, the game was rolled out to Facebook with various social features such as friends score comparison and in-game gifting. Recently, Rovio added Lando Calrissian in bird form, a new spin wheel and power ups. Also Read: Angry Birds Star Wars HD Review