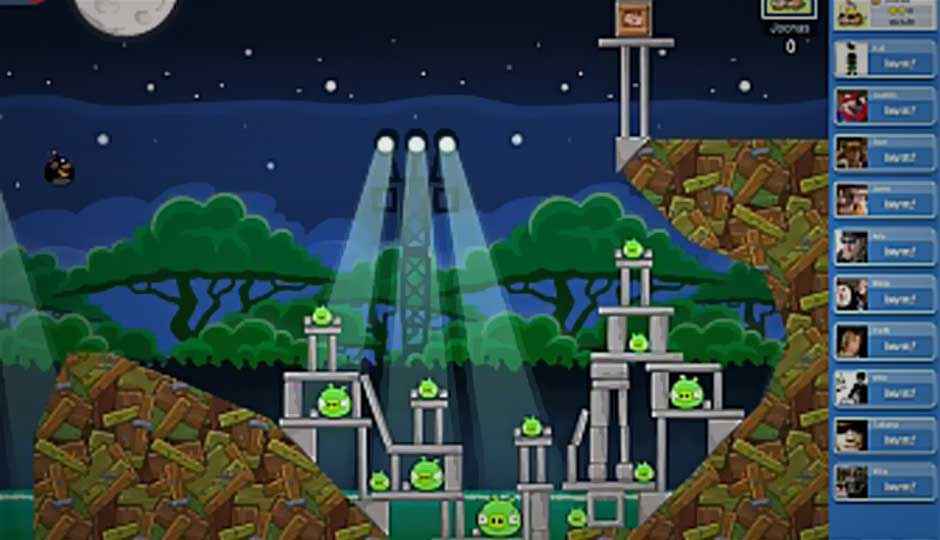 Rovio has announced it is releasing its popular Facebook game, Angry Birds Friends, to Android and iOS platforms next month.
"Challenge your friends in weekly tournaments on your mobile, give and receive gifts and brag with your accomplishments - Angry Birds Friends takes the game to a whole new level!," says Rovio in a post.
"Pop some piggies with your friends wherever you are! Angry Birds Friends spruces up the classic Angry Birds experience with fun new social features that integrate with Facebook. For the first time ever the fans of Angry Birds can use their mobile to challenge their Facebook friends in weekly tournaments for the coveted bronze, silver and gold crown on the levels. Gather daily rewards, send and receive gifts of power-ups with your friends and brag about your accomplishments."
The gameplay of the game is same as the original Angry Birds for mobile versions. However, Angry Birds Friends has more social aspect involved and even users can challenge their friends.
Though Rovio hasn't provided exact release date for the mobile versions of the social game, but it's likely to launch by starting of May. Rovio has shared how the Angry Birds Friends will look on iPad: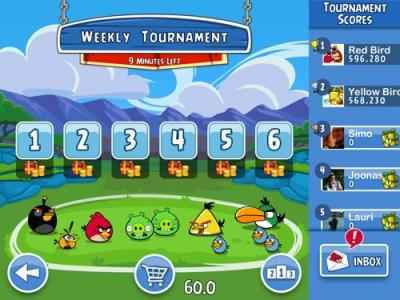 Rovio had launched Angry Birds Friends on Facebook in May last year. The Finnish game maker claims that more than 60 million Facebook users have installed it to date.
Source: Rovio