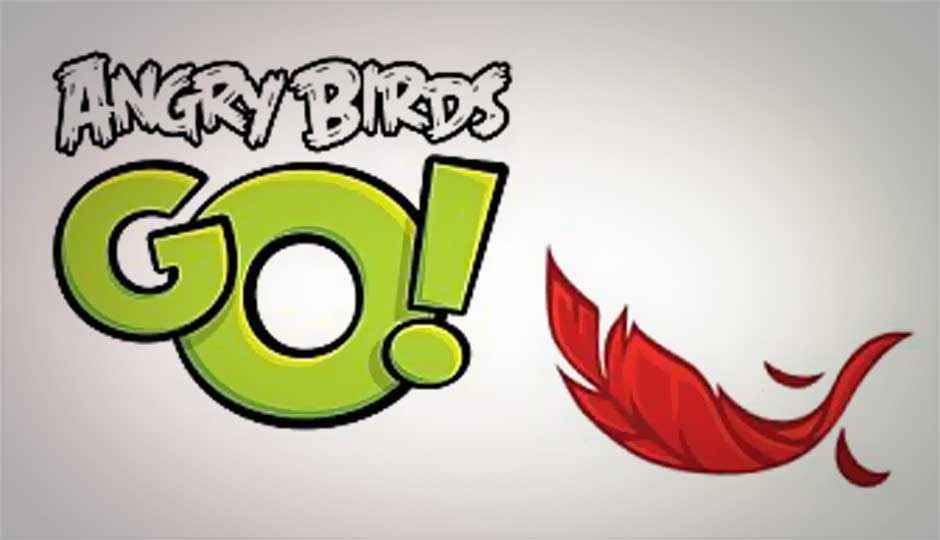 Rovio launched the preview of their new Angry Birds Go! back in June. Now the Angry Birds game developer has revealed a little bit more about the game comparing it with a DIY kart racing game.
Rovio had given a brief trailer about its new Angry Birds Go! game stating that "all your favorite characters are returning" in this new title. You see an animation of an Angry Bird running off into the canyon leaving smoke behind. The trailer hinted that the new game will either be a racing game or an endless runner title.
Now the company has released a new teaser video of the game, which hints that the game will be a DIY kart racing game. Why are we not surprised? For starters Angry Birds Go! is being developed by Rovio in partnership with Red Bull, who is behind other popular kart racing games like Red Bull Kart Fighter World Tour and Red Bull Kart Fighter 3 – Unbeaten Tracks.
According to the preview the birds will help assemble a Go Kart with the Angry Birds in the driver seat racing and collecting power-up for upgrades. Kalle Kaivola, SVP of Product and Publishing at Rovio has also hinted that kart customization features in the game, are similar to Bad Piggies' key contraption-building capabilities. "The moment the kart fell apart in front of our eyes, we just knew it felt right," states Kaivola, referring to Rovio's live field test. "So simple. So beautiful."
Rovio is going to announce the launch date and a game play trailer for Angry Birds Go! soon.
Source: Slashgear