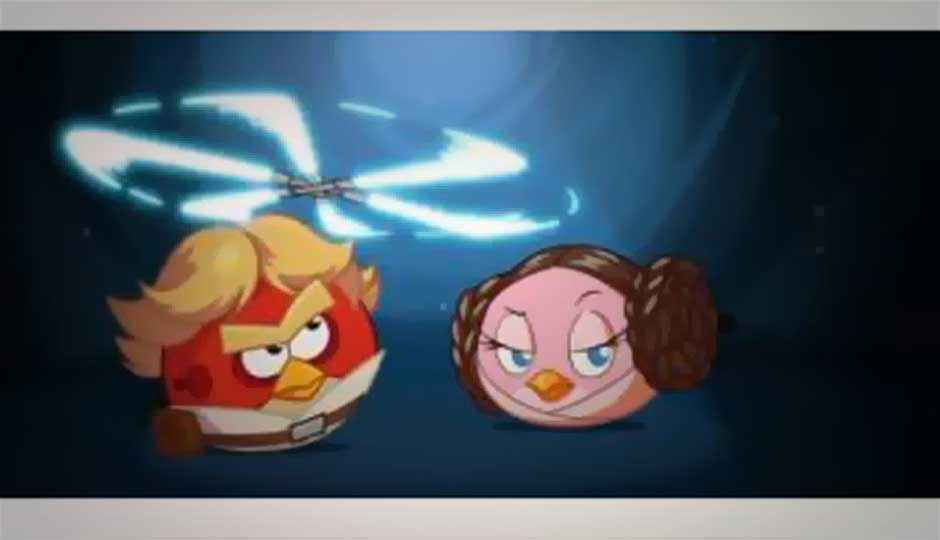 Rovio has released its first gameplay trailer of its forthcoming game, Angry Birds Star Wars. The trailer shows a glimpse of two levels – one set on Luke Skywalker's home world Tatooine and the other one set on the ice planet Hoth.
In the video clip, we first see Luke, the red Angry Bird, smashing up the Tatooine skyline towards piggies, who have donned the Tusken Raiders dress. Before hitting the pigs, the Jedi hero releases a lightsaber and destroys the piggies.
In the meanwhile, the pink bird Leia appears on Hoth, slinging with tractor beam ability, which allows her pull out the front leg of an AT-AT Walker, sending the whole thing crashing into the snow.
More Angry Birds Star Wars characters are expected to be revealed over the next week. The game is officially launching on November 8 on all major platforms including Android, iOS and Windows Phone. Check out below the latest gameplay trailer of Angry Birds Star Wars.