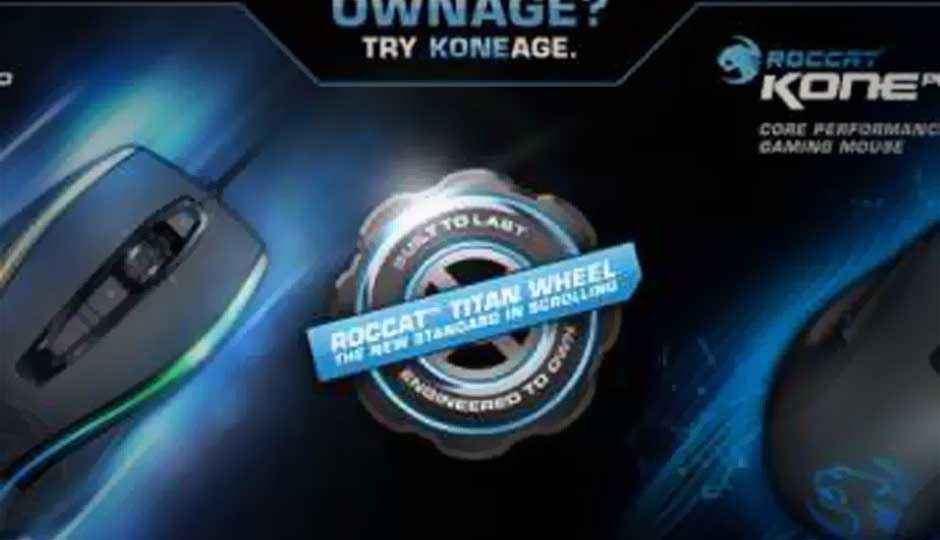 ROCCAT studios, the German manufacturer of professional gaming peripherals, announced the release of the ROCCAT Kone XTD – Max Customization Gaming Mouse and the ROCCAT Kone Pure – Core Performance Gaming Mouse recently. The new mice are slated to hit shelves in North America and Asia by the end of November.
Both new models follow the Kone design, with the Pure model offering an option which is 91% slimmer than the original Kone. The slimmer measurement was decided upon after ROCCAT conducted research with gamers to determine the optimal size for Kone mice. Each mouse comes with a fully-equipped performance package, featuring a fully-adjustable 8200 DPI Pro-Aim R3 laser sensor, 41 DPI settings ranging from 200 – 8200, a 32-bit Turbo Core V2 72MHz ARM MCU processor, 576kB on-board memory, and a tracking and distance control unit. The new models also sport a range of features Kone fans around the world should recognize such as Easy-Shift[ ], the ROCCAT Talk and the ROCCAT Achievements Display, also called R.A.D an app for players to check their stats while gaming.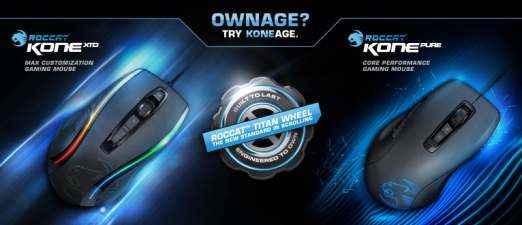 Both the XTD and the Pure are also the first mice to feature the new ROCCAT Titan Wheel. The company claims to use only the highest-quality components, including the world's strongest axis shaft and sophisticated encoder. While the Kone XTD features a 4D Titan Wheel, the Kone Pure will use the 2D version. The mice is also supposed to feature what ROCCAT claims is the world's most precise button activation with the new ROCCAT Click Master switch tech, powered by Omron.
René Korte, ROCCAT Founder and CEO said, "The Kone XTD and the Kone Pure represent the pinnacle of Kone evolution" and "Everything Kone fans worldwide have for is there – and much, much more. And thanks to the new Titan Wheel and Click Master switch tech, these latest Kones provide quality and innovation other gaming mice simply can't touch."
The ROCCAT Kone XTD – Max Customization gaming mouse is available at a suggested retail price of €/USD$ 89.99 (Rs. 6,250), while the ROCCAT Kone Pure – Core Performance gaming mouse is available at a suggested retail price of €/USD$ 69.99 (Rs. 4,860). Both mice seem interesting on paper and we can't wait to get them in for review. Are you listening ROCCAT?