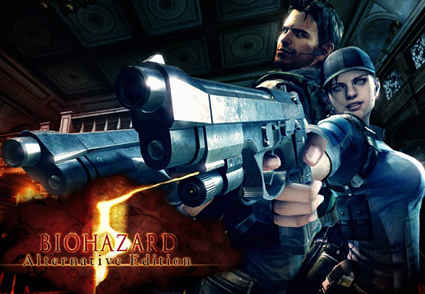 Capcom announced on its weblog,
Capcom Unity
, that the additional content of RE5 Alternative Edition will be available in North America and Europe as downloadable content on the PSN Store and XBL Marketplace.
The posts mentioned that this decision was reached after looking at the results of a
poll
that was run on the same blog asking users about their preference. According to the announcement, close to 1500 people voted for the content to be available as a digital download, whereas about 900 users said they would like to have RE5 Alternative Edition available as a physical product. Although Capcom confirmed the availability of new content as DLC, they went on to add that they have not ruled out the possibility of also having the game available as a packaged product.
RE5 Alternative Edition will feature a bonus mission called "Lost in Nightmares", in which Chris Redfield and Jill Valentine will investigate the Spencer Estate. In addition, the PlayStation 3 version will come with support for the new motion sensing controller.