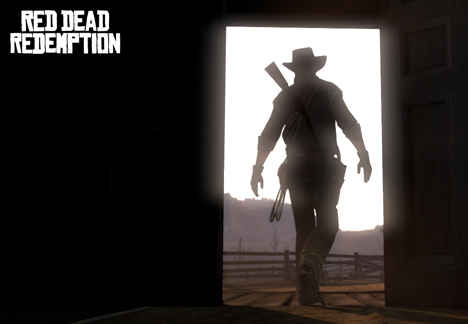 Rockstar Games has released a new trailer for Red Dead Redemption and confirmed that the game will be released on PS3 and Xbox 360 in April next year.

Red Dead Redemption is a follow up to one of their lesser known game franchise due to the overshadowing popularity of Grand Theft Auto. The first game, called Red Dead Revolver, was released way back in 2004 on the (old) Xbox and PS2. It was a pretty good third person shooter set in the Old West and many would agree that it deserves a sequel. Rockstar San Deigo will use the GTA IV tech (Rockstar Advanced Game Engine) to inject modern graphical goodness into the game. Redemption will reportedly have Rockstar's trademark open-world, sandbox style of game play design. The game is set in early 20th century and tells the story of a former outlaw named James Marston who is out there looking to kill or capture his one-time partner in crime. We are not sure if this is a case of seeking personal vengeance or it is about James working for the law and order establishment.
Looks like Redemption will be adding a lot more to the game, as compared to the first one. To make your way around the old countryside, you will have the option of using horse-mounts or the railway system. Adding some life into the game will be a weather system and a variety of wild animals that can be hunted.
Overall this one is looking like a worthy successor to Red Dead Revolver, as the trailer makes for an interesting watch. Catch it below.