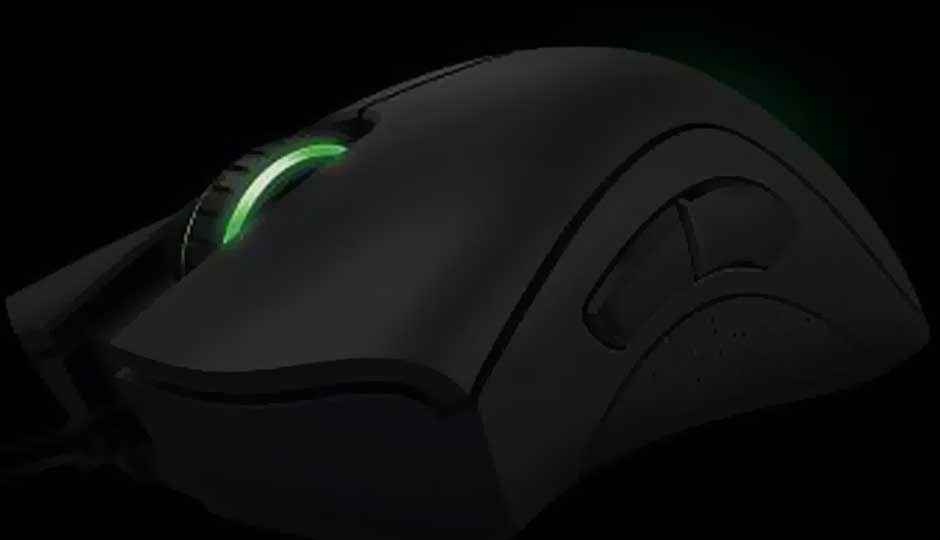 Lasers are super cool and the guys up at Razer know it. That's why they've packed in the world's most precise laser into their new DeathAdder mouse. The existing model boasts of a 3500dpi laser, enough to get any first person shooter junky hopped up on excitement, but the newer version almost doubles the precision with a 6400 dpi laser. Does that translate to more headshots in Call of Duty? We can't say.
Besides a more precise laser, DeathAdder also ships with Razer's Synapse 2.0 software that functions as the brain of the DeathAdder. It syncs with the cloud to download any software and firmware updates, along with custom game profiles depending on what you're playing, so there wont be a need to switch the mouse settings when switching games. There is also 5 programmable buttons on the mouse with extra sensitivity that can be configured for a host of options.
In case you're not an FPS hot shot, then the DeathAdder's programmable buttons and rubbered texture will make this a very comfortable companion for your daily needs. The buttons can be configured to launch specific apps or perform actions such as "back" "forward" "close application" etc.
The Razer DeathAdder comes with a gold-plated USB connector, along with a 7 foot long braided wire that can withstand common tugs and pulls. While the existing DeathAdder can be had for $60, the 2013 edition (with the 6400 dpi laser) will set you back by $70 (roughly Rs. 3,750).