Ubisoft announced the May release of its new 5-a-side soccer title, Pure Futbol, yesterday. Developed by Ubisoft Vancouver for the PC, Playstation 3, and Xbox 360 platforms, Pure Futbol is audio-visually designed to give gamers "raw sensations of the soccer field", with a strong emphasis on the physical aspects of the sport. This will partly be achieved by lowering the camera angle closer to the field of play, attempting to give players a more immersive and visceral experience.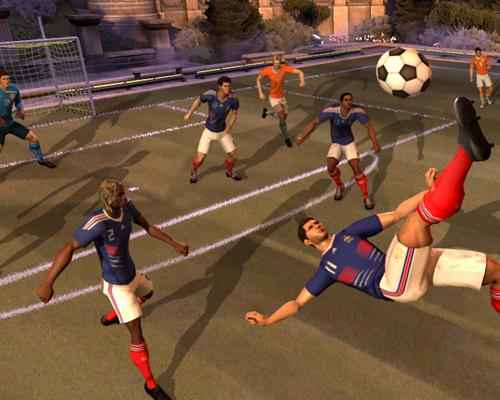 Offering 17 international teams, 3 legends teams, 230 current players, and 17 legendary players, Pure Futbol will be going head to head with FIFA Street, rather than FIFA. Apart from the single-player campaign, the game Pure Futbol will also offer multiplayer and full leaderboard support for four players playing locally, or 1 vs. 1 online.
Other features of the game include no referees, as well as the ability to share the player characters you create.While the exact release date and price have yet to be announced, the game will tentatively release in May 2010 and retail for $59.99. Check out some screenshots below.