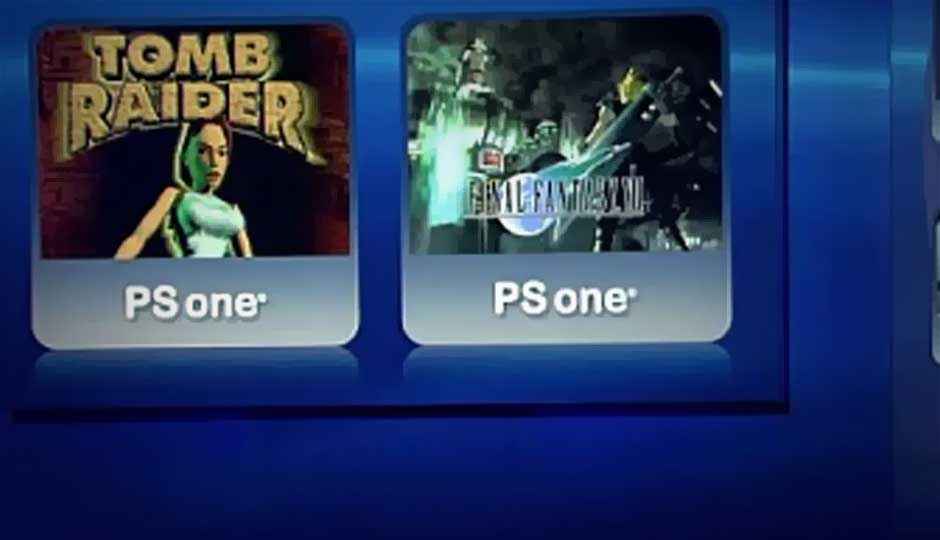 Sony's handheld gaming console recently received a new software update, v1.80, which brings PSOne classics to the device. The software update also brought with it a slight change in the user interface.
The initial list of PSOne games that came to the PS Vita was small and included the following:
Arc the Lad
Cool Boarders 2
Final Fantasy VII
Hot Shots Golf 2
Jet Moto
Syphon Filter
Tomb Raider
Twisted Metal 2
Wild Arms
The official PlayStation website says, "This isn't the end though, we're doing our best to get even more PSOne titles on PS Vita as quickly as possible. As a reminder, if you've already purchased any of these titles you'll be able to re-download them directly from your PS Store account or transfer them to your PS Vita from your PS3 at no extra charge."
The list of 26 new games are:
Alundra
Arc the Lad II
Championship Bass
Extreme Pinball
Grandia
Hi Octane: The Track Fights Back
Klonoa: Door to Phantomile
Magic Carpet
Medal of Honor
Medal of Honor Underground
Nuclear Strike
Oddworld Abe's Exxodus
Oddworld Abe's Oddysee
Populous-The Beginning
R4 Ridge Racer Type 4
Rayman 1
Rayman2
SimCity 2000
Soviet Strike
Tekken
Tekken 2
Theme Hospital
Tom Clancy's Rainbow Six
Tomba!
Vanguard Bandits
Wing Commander IV
More games will be added to this list in the near future. But PSOne classics are not the only games that are coming to the PSVita. At Gamescom 2012, a bunch of new games were showcased for Sony's handheld that included the likes on Resistance, Call of Duty, Assassin's Creed and more. You can take a look at the complete list of games here.
If you are considering picking up a PS Vita console, you can read our review of the device here. Since the device is premium priced, you can read our feature: 'PlayStation Vita, enough bang for your buck?'.