Air Raid for Atari 2600, was auctioned on November 5 for a price of $33,433.30, the highest sale ever for any Atari 2600 game.
The world's only complete, in-box version of the game in existence, sold for nearly 2 grand more than the previous Atari game record, which also happens to be held by the same game (it had sold for $31,600 in 2010). This copy includes the manual, which makes this copy complete and worth more than other copies of this rare game, with just 12 known copies in existence around the world. The bid was made at the 11th hour, at almost double the buyer's previous bid.
The seller apparently worked in the video game department of a drug store in the 80's and was given a copy of Air Raid to sell by a visiting rep. The seller then tried the game at home, and finding it wasn't good enough for the store brought it back to the rep who told him to keep the game anyways. Now, after about three decades, it has fetched the seller a neat $33,433.30.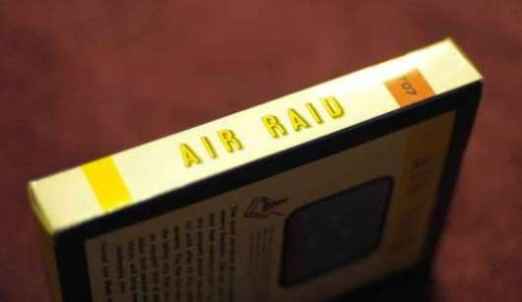 The game itself is said to have been the sole creation of a company called MenAvision with details about its origins still unknown. Atari fans are still unsure whether the game is actually even called Air Raid or not. With only 12 known copies in existence, Air Raid is a must have for hardcore Atari collectors out there.