OnLive, a popular on-demand gaming service, has brought its services to the iOS and Android devices with new apps for both the platforms. This means now you can play full versions of games such as L.A. Noire and Batman: Arkham City on your iPad, iPhone, or Android tablets and smartphones. Initially, as many as 25 console-class games have been optimised for the touchscreen devices.
Other OnLive games that will run on the mobile devices include Batman Arkham City, Saints Row and Dirt 3. You can also access the complete library of OnLive's 200 games using a new Universal OnLive Wireless Controller. Games can be played over Wi-Fi and 3G connections.
The OnLive apps are free to download, however, users need to pay monthly subscription charges for playing/renting games. "OnLive is now delivering the latest, console-class, top-tier games - literally to your fingertips - on tablets and phones for instant, on-demand play anywhere, anytime," Steve Perlman, OnLive Founder and CEO, is quoted as saying. "Tablets and smartphones, the fastest-growing consumer product categories in history, are now capable of running the hottest, highest-end games. Gaming and mobile devices will never be the same."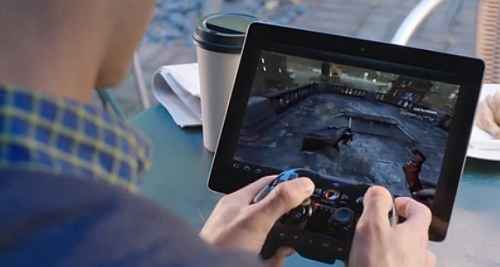 The OnLive games are playable over Android 2.3 devices. OnLive also offers free demos of games available with it. It's notable that the OnLive service is only available in North America, excluding Canada and the U.K. However, it's expected that the service will soon arrive in Europe and Asia. For more details, visit OnLive's official website.

Vote and Win!

Digit Icons of Trust 2011 Survey

Visit https://thinkdigit.com/trust to vote for your favorite tech brands in India.
Survey participation gives you a chance to win exciting gifts like wireless input devices, earphones and special edition Digit branded T-shirts.
As an appreciation of your valuable time and input, every participant will receive an assured gift in the form of Digit discount vouchers.
We encourage you to participate in multiple surveys to increase your chances of winning more goodies.