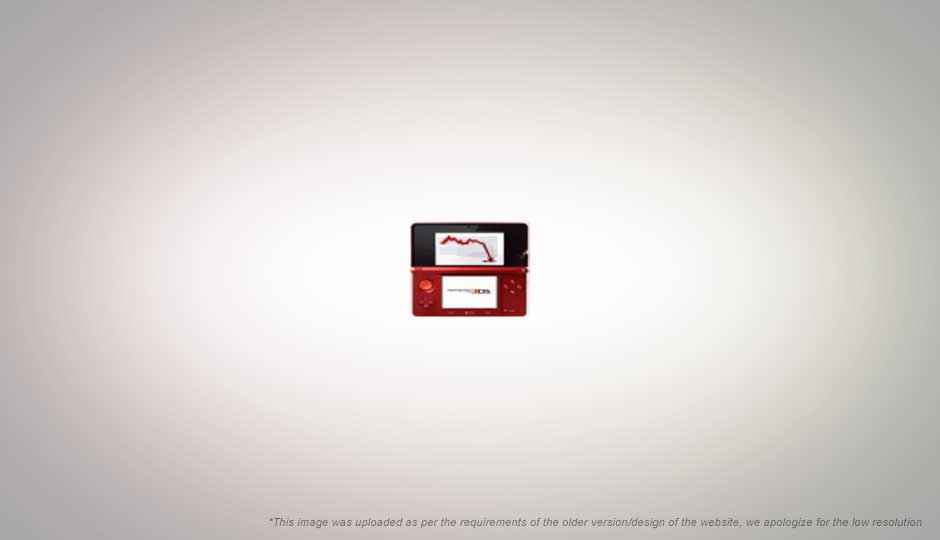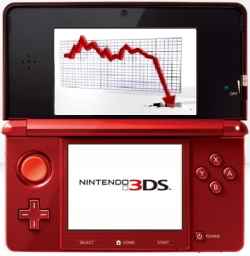 Nintendo
's not doing so well, announcing its first quarterly operating loss, and that it would be slashing prices of the
Nintendo 3DS
portable gaming console. The move worries market watchers, who think it will further affect the company's falling stock prices, which dropped over 30% in the past quarter.
The Japanese video gaming giant still
intends to
sell 16 million of its projected 3DS units, but at 15,000 yen, cutting the maximum suggested retail price in Japan by nearly 40%. The 3DS will be priced at $169.99 in the U.S., two-thirds its current going rate.
[RELATED_ARTICLE]
The quarterly operating loss is Nintendo's first recorded since 2003, which was when the company first started declaring quarterly earnings. While Nintendo is not the only Japanese company to be struggling to recover after the Tohuku earthquake, most rival consumer electronics companies, including Sony, have managed to stay above the line
in contrast
.
The
next-generation Wii U
, announced for 2012, is Nintendo's greatest hope to bolster its flagging position in the market, and we hope the Japanese giant manages to create an attractive offering in terms of both hardware and software. A lot of developers have already signed up to create titles for it, with the likes of Ninja Gaiden, Assasin's Creed, Darksiders, and Arkham City all scheduled to make an appearance.