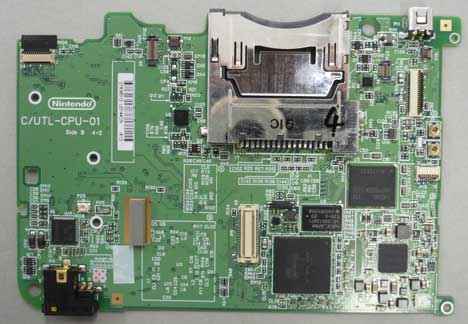 The good and brave folks at Impress Watch recently tore down a DSi LL to investigate differences this console has in relation to its predecessor. As some of you may have suspected, in most ways there is very little difference and most of the changes are in place to support the console's larger screen.
DSi LL or DSi XL as it is known outside of Japan has a larger motherboard and this they speculate is to accommodate the wider placement of buttons. That is the directional pad is anchored to the board using seven screws and the button switches are also directly placed on the motherboard. Another significant change is larger battery capacity battery in place, which is expected since this console has longer battery-life. The site also reported that the system was fairly easy to disassemble and reassemble, which should translate in to lower production cost.
The Japanese website has posted a step-by-step teardown article, along with picture and details on some of the component's manufactures that they were able to identify.