Gamers in Japan can stop holing their breath. Nintendo has announced that their next generation console, the Wii U will hit store shelves in Japan on December 8, 2012.
The Wii U will have 2GB of on board memory (RAM) – 1GB for the games and 1GB for the system memory. The game discs of the Wii U will have a capacity of 25GB.
Nintendo has confirmed that two versions of the Wii U will be launched. A Basic Set with 8GB built-in storage and a black Premium Set that will have 25GB internal storage.
The Basic Set will cost ¥26250 ($335/Rs. 18,000) and the Premium Set will cost ¥31500 ($400/Rs. 22,450). The Wii U games will be priced between ¥6000 and ¥7000 i.e., between $65 and $75.
The Wii U Pro controller will cost ¥5,040 ($65/Rs. 3,500 approx.) and the GamePad (touchscreen controller with physical buttons as well) will cost ¥13,000 ($170/Rs. 9,500 approx.). The GamePad will come bundled with an AC adaptor as well.
The Premium Set will include membership to "Nintendo Network Premium" giving gamers 10 percent off on the purchase of digital content. The Premium Set will also include a stands for the system and GamePad. The Nunchuk remote and Sensor Bar will also be available as a part of the bundle.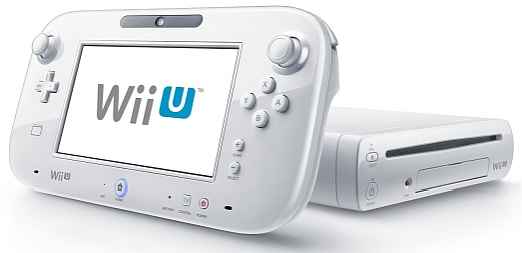 The India or US prices as direct conversions aren't accurate as Nintendo prices their consoles differently in different regions depending on market dynamics.
As per tradition, Nintendo launches their consoles in Japan before the US but gamers can hope to get their hands on the system before the Christmas holiday season.
We first got a glimpse of Nintendo's HD Wii U console at E3 2011 and more details were unveiled at E3 2012. But the key piece of information – pricing and release date has just been announced for Japan only.
Stay tuned, as Nintendo will announce an official US launch date and pricing soon.