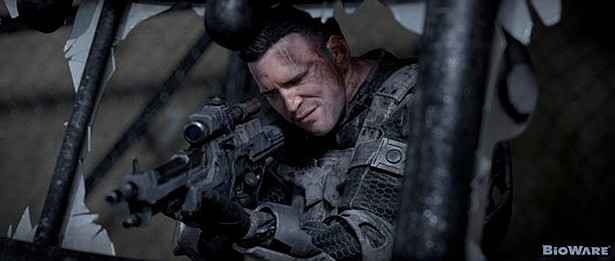 The Video Game Awards 2010 that took place yesterday has revealed some trailers for some new and some previously unheard of games, from Batman: Arkham City to Elder Scrolls V: Skyrim and inSane.
[RELATED_ARTICLE]To keep things in perspective and appetites in check, note that most of the below games will be releasing in the second half of 2011, though some, like inSane (a Guillermo Del Toro helmed THQ horror franchise to be developed by Volition, the makers of Red Faction) will only be due out by 2013!
SSX: Deadly Descents is the only absolute newbie in the below list of franchise sequels, and seems to want to break the mold when it debuts as a sports/survival/horror snowboarding game. Another sequel to be announced at the VGA event was Forza Motorsport 4, which will supposedly also support Kinect for Xbox 360.
Other titles like Mortal Kombat, Deadliest Warrior and Thor: God of Thunder also scored new trailers.
Check them all out below, and let us know what you think in the comments section below:
Mass Effect 3
Batman: Arkham City
Elder Scrolls V: Skyrim
inSane
Portal 2
Uncharted 3: Drake's Revenge
Click next to see Prototype 2, Forza Motorsport 4, Mortal Kombat, and more trailers...
Prototype 2
SSX: Deadly Descents
Resistance 3
Forza Motorsport 4
Thor: God of Thunder
Deadliest Warrior: The Game
Mortal Kombat