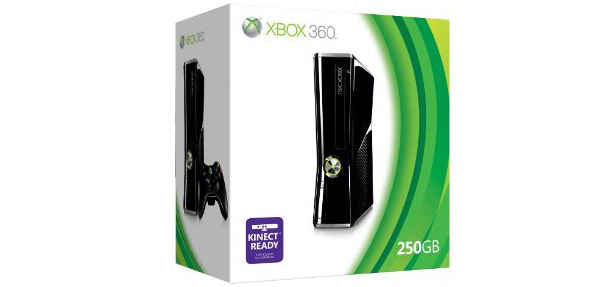 The new slim Xbox 360 250GB Kinect-ready console is now available in India, for Rs. 21,990. Unfortunately no Indian pricing has been revealed for the Kinect as yet. More power efficient with a brand new and first of its kind SoC inside, the new console also comes with Wi-Fi 802.11n, a Kinect port, touch sensitive buttons, and an HDMI-out port (HDMI cable to be purchased separately).
While the new console does have a 250GB HDD, it won't be able to use your old memory cards without a data transfer cable, which also has to be purchased separately. The Xbox 360Where to buy

600

1520

5640 250GB console comes with a headset, one wireless controller, and a composite AV cable.