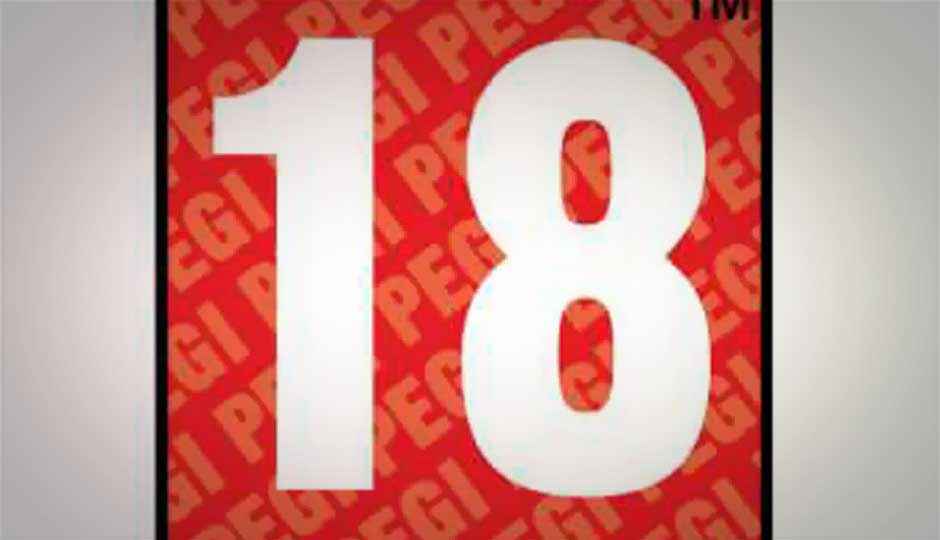 With Windows 8 launch just round the corner, Microsoft is locking down on a lot of the last minute policies and one in particular has ruffled some feathers. It looks like the Windows 8 app store will not carry any PEGI-18 rated games.
Microsoft has made a list of of requirements for Windows 8 App Store certification and looks like any App with a rating of PEGI-18 and over will not be allowed a place in the new store. The reasoning behind such a move, according to the Redmond Company, is that they want a Marketplace that is appropriate for "global audiences."
There seems to be some confusion now because of this clause. PEGI is a European standard for Rating, just like ESRB is in the US. In a statement to Frobes, ESRB confirmed that Microsoft will allow M-Rated games (ESRB Rated M) in the Marketplace. It seems contradictory at first to see that ESRB rated M games are allowed but PEGI-18 games are not. To make things worse, consider the example that the massively popular Action RPS Mass Effect 3 is rated M by ESRB and PEGI-18. While the European version of the game will now be allowed in the App Store, the US counterpart of the same game will be sold through the portal.
The PEGI-18 rating includes the following content "Suitable for ages 18 and older. May contain graphic violence, including "violence towards defenseless people" and "multiple, motiveless killing", vulgar language, strong sexual content, gambling, drug use (glamorisation), or discrimination." On the other hand, the ESRB Rated M games are a touch milder in content. The PEGI-18 rating seems more in line with the ESRB Rated A games, which are also not allowed in the App Store.
If you're a gamer who is disappointed by this move, don't be. All you gruesome titles can still be downloaded from Steam or GamersGate, so it's not like Microsoft is preventing you from getting your gruesome on.
Already familiar with Windows 8? Get yourself a chance to win guaranteed and exciting prizes.
Also read,