Kojima Production showed off a demo of the next Metal Gear Solid game called Metal Gear Solid: Ground Zeroes. The game was showcased on the 25th Anniversary of the franchise and the game was demoed using the new Fox Engine.
No images or videos of Metal Gear Solid: Ground Zero were released when the demo was showcased but those that attended the event say that the demo started with a real-time cutscene that went straight into gameplay.
The game featured Naked Snake, not Solid Snake from Metal Gear Solid 4. This adventure belongs to Big Boss. The demo showed off an open world level in which Snake kills guards, evades searchlights by crawling and riding around in a jeep. The demo was reportedly running on a PC rather than the PS3.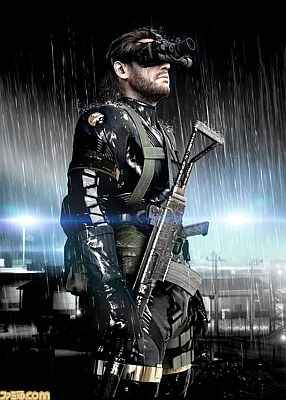 What remains to be seen is whether this is just a tech demo for the new Fox Engine or is this part of a new Metal Gear Solid game.
The demo was 20-minutes long and the highlight was the open world structure of the game. Up till now, the most basic way to describe a Metal Gear Solid game is to guide Snake from point A to point B either by stealth or by taking down the enemies.
In the image that has been revealed, Snake seems to be packing some new gear that makes him look a lot like Sam Fisher from Splinter Cell. The gear that is evident from the image is night vision goggles, right eye patch (that's how we know that its Big Boss and not Solid Snake), camouflage suit and a big gun.
Also read,