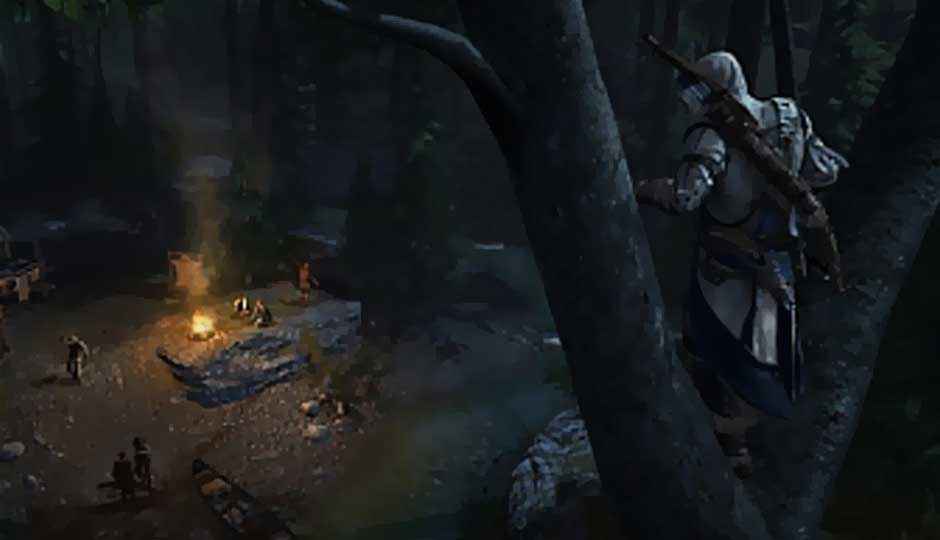 Ubisoft is releasing a four part series that takes us behind the scenes of the development of one of the most anticipated games of the year, Assassin's Creed III.
In the videos, the creators of Assassin's Creed III shed some light on what it takes to redesign one of gaming's most iconic franchises from the ground up.
Part one in a four-part documentary series, Inside Assassin's Creed III: Episode One gives you a behind the scenes look at some of AC3's key pillars through the eyes of its developers and outside experts.
The game is expected to have 30 hours of gameplay and over two and a half hours of cinematicd. Staying true to the Assassin's creed tradition, the game will try to depict the American Revolution with historic accuracy. A few hundred people scattered over five studios developed the game. The developers have tried to replicate the culture of the era in the game.
Assassin's Creed 3 runs on a game engine called AnvilNext. You can take a look at the details of the game engine here.
The combat has totally been redesigned in Assassin's Creed III. A gameplay video has been released that shows the new combat, assassination and traversing movies. You can take a look at the video here.
Assassins Creed III will hit store shelves on Oct 30 2012 for the PS3 and the Xbox 360 and in November for the PC.
Enjoy part one of Inside Assassin's Creed III below.