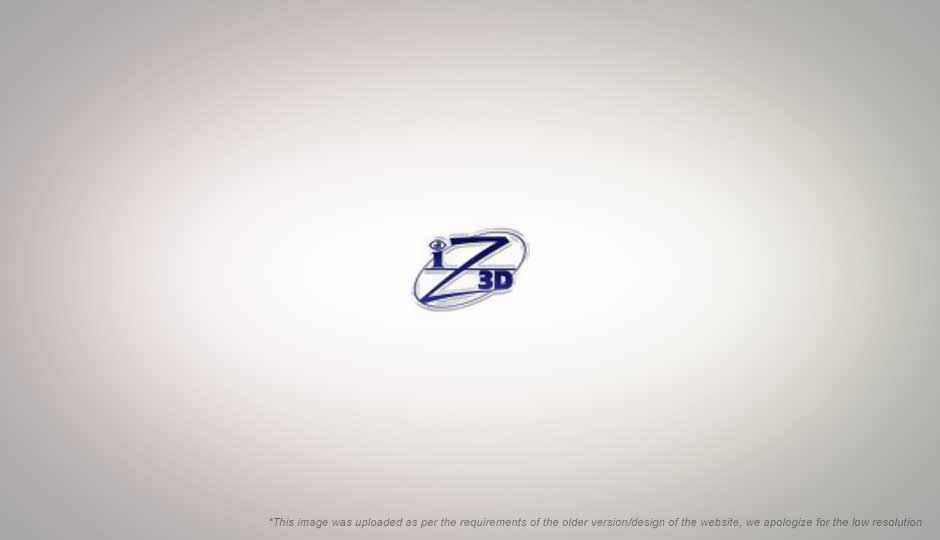 So, has one of your friends already got Nvidia's 3D Vision kit and is putting his googles on for some 3D action, while you look on with sheer envy? Are you looking at the Nintendo 3DS coverage and wondering when it will arrive in India?
Well, you need not wait any longer to have your share of 3D. All you need is a pair of anaglyph goggles (those red-cyan ones, they come cheap!) and a fairly powerful system (Q. How powerful? A. Read on to find out.). iZ3D is actually a manufacturer of 3D-capable monitors, but their drivers are available for free download here. The driver console has an option to turn on anaglyph, which converts all your games to 3D. The driver renders two separate frames, from two slightly different perspectives. This is very similar to the function Nvidia offers with '3D Vision Discover', but Nvidia's drivers limit you to an Nvidia graphics card, and moreover, the latest drivers don't have support for laptops. iZ3D on the other hand runs on any system, and supports both Nvidia and ATI 3D cards.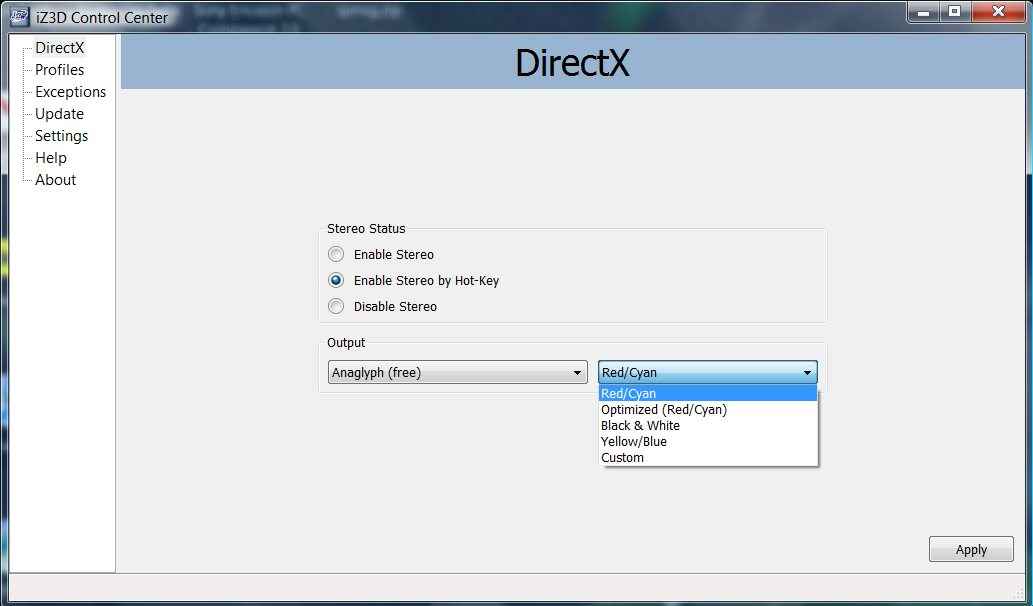 Now that your computer needs to render every seen twice (for each frame), there would be a loss of more than 50% in performance. Quantitatively, that means that if your game earlier ran at 30 fps, expect it to run at less than 15 fps. OR. If earlier you played a game at 1600x1200, you can roughly have a similar performance at 800x600 resolution. So it would be demanding a lot from your system, if you are running a game like Arkham Asylum on rig that is anything but extreme-end. However, it's the lower-end games that will give you a lot of joy. We especially loved pulling out our old titles, some of which (Half-Life 2, in our case) are supported very well by the iZ3D drivers.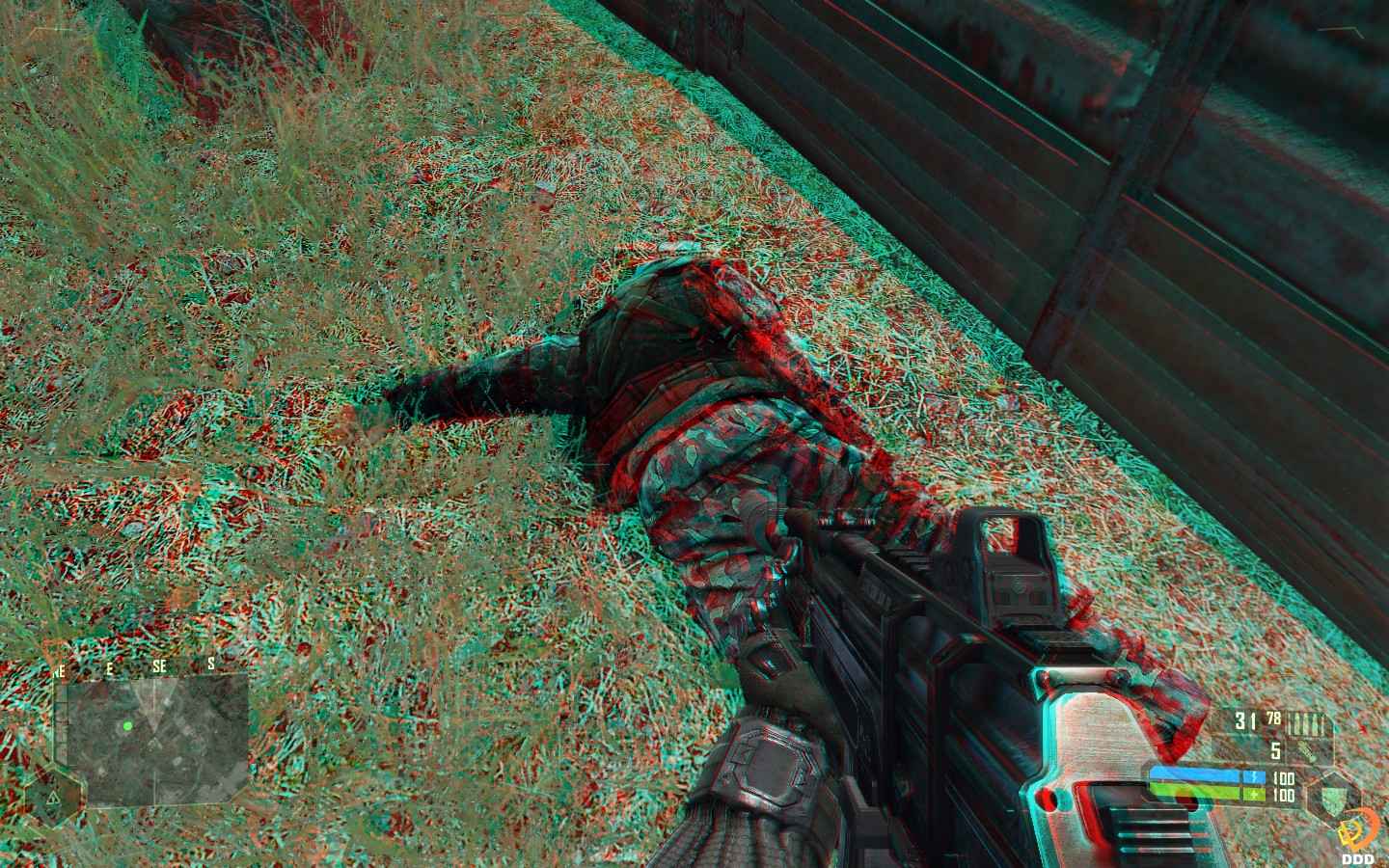 Setting up the game to appear in 3D is very easy. When the game starts, iZ3D's step-by-step wizard starts too. Wait for some rendered graphics (i.e. the actual game, not the menus) to appear on the screen, and then you can change settings. The separation between the images can be adjusted and you can check using your goggles what settings look best. For us, Need for Speed: Shift showed the car truly above the ground, showing clear depth. While in Borderlands, the gun was distinctly closer to the screen. This is definitely no gimmick. Get your settings right, and watch in amazement as the object suddenly seem distinct.
Although the software itself is flawless, the anaglyph images have their usual drawbacks. The colours are washed off, nothing like the ones you see in 2D. And as always, you would find yourself a little befuddled after a session of gaming with the goggles on.
This technique of 3D gaming is not new, neither is it the best gaming experience you can have. But it gives you a different experience altogether, something that would fascinate people. Also, it is for free, after all! It gives you a taste of what is coming. Given below is a list of few of the large list of games that showcase 'iZ3D at its best', according to the company. Don't forget to share your experiences. Download now and have a blast!
Assassin's Creed
Assassin's Creed 2
Batman Arkham Asylum
Crysis
Crysis: Warhead
Devil May Cry 4
Empire Total War
Half Life 2
Left 4 Dead
Mirror's Edge
Need for Speed: Carbon
Prince of Persia 2008
Resident Evil 5
Street Fighter 4
Trine
Warcraft III and World of Warcraft (DOTA fans, rejoice!)
X-Men Origins: Wolverine