Some big news have emerged for Nintendo fans, from the recently concluded Nintendo Media Summit in California, US. Nintendo disclosed first-party and third-party release schedule for Wii, NDS and downloadable games. The Japanese publisher also confirmed American and European street dates for the seventh generation of its handheld console, the DSi XL. Since the summit was held in US, we are guessing that the game release dates are specific to North America, and that PAL territories may have a slightly differed release.

Super Mario Galaxy 2

Super Mario Galaxy 2 for the Nintedo Wii, now has a confirmed release date of May 23. The new game will have some new physics based puzzles and platforming challenges and in certain levels Mario will team-up with Yoshi. Super Mario Galaxy 2 has a few changes and addition with the trademark goofiness and craziness of Mario Universe.

Gameplay video

Metroid Prime: Other M
Metroid Prime: Other M is being jointly developed by Team Ninja and Nintendo and it will release on June 27. From what Nintendo has announced, it looks like the new Metroid game will be more story-driven. The game's story will continue from where Super Metroid left-off and it will explore the personal life and past of Samus, the game's protagonist.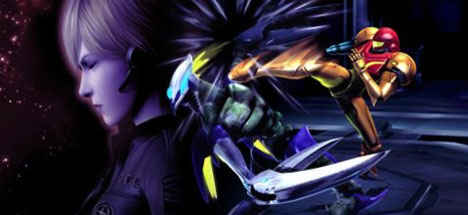 Prince of Persia: The Forgotten Sands

Prince of Persia: The Forgotten Sands will release on the Nintendo Wii and Nintendo DS, on May 18. Live demo of the game at the Summit revealed some new game-play mechanics like the Prince's ability to create rings, columns and sphere to navigate around the game world. The level design and art-style appears like mixture of Sand of Time and the last Prince of Persia game.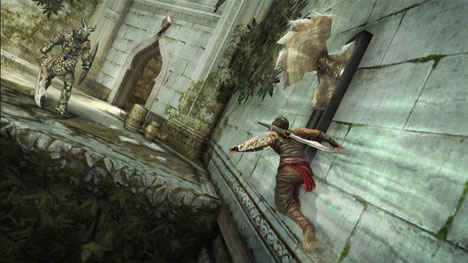 Sin and Punishment: Star Successor

Sin and Punishment: Star Successor is a sequel to a Nintendo 64, on-the-rail shooter that simply went by the name of Sin and Punishment. Original developers Treasure are working on the sequel that is slated for release in early June on Nintendo Wii. The video below is a Japanese language overview of the game's features.



Gameplay Video

Disney Guilty Party

Guilty Party is a multiplayer mystery-solving adventure game currently in development at Wideload Games, a studio Disney had acquired sometime last year. The game's multiplayer will support up to four players in both co-operative and competitive modes. In classic adventure games style, player will gather clues through several mini-games and conversations. Player will have to uncover a certain amount of clues before they are able to make an accusation. Disney Guilty Party does not have a confirmed release date; however Nintendo is tracking a release in the second half of this year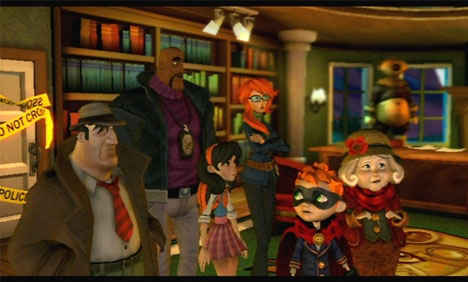 Dragon Quest IX: Sentinels of the Starry Skies

Nintendo announced during the Media Summit that the English language version of Dragon Quest IX for Nintendo DS will be releasing this summer. Dragon Quest IX is a turn-based RPG what follows the tale of a fallen angel looking to earn back the maker's favor by helping mankind. This is the first game in the series to have multiplayer support and the combat is reported to be exceptionally challenging.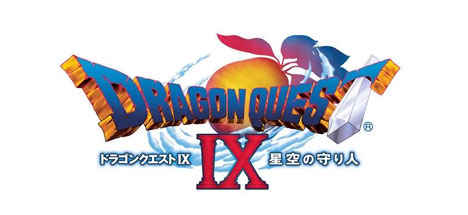 DSi XL

Nintendo has confirmed street dates from DSi XL which is currently being sold in Japan as Nintendo DS LL. The console will release in North America on March 28th for USD 190, in Burgundy and Bronze colors. In this region, the unit will come bundled with two DSiWare Brain Age games, Photo Clock, Flipnote Studio and the DSi Browser. The new console has much larger, 4.2" screen and a much ticker stylus along with the regular sized stylus, for the touch-screen function. European region will see the release of the console a few days earlier, on March 5th.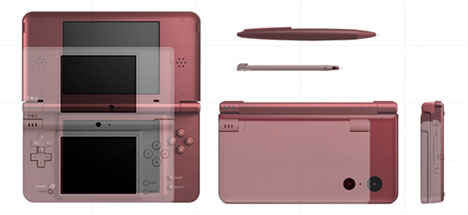 Complete list of releases for the Nintendo platforms:

Nintendo Wii

Monster Hunter Tri(Capcom): April 20
Prince of Persia: The Forgotten Sands (Ubisoft): May 18
Super Mario Galaxy 2(Nintendo): May 23
Sin and Punishment: Star Successor (Nintendo): June 7
Metroid: Other M (Nintendo): June 27
FlingSmash(Nintendo): Summer
Disney Guilty Party (Disney): Q3/Q4

Nintendo DS

Pokemon HeartGold/SoulSilver (Nintendo0: March 14
WarioWare: D.I.Y.(Nintendo): March 28
America's Test Kitchen: Let's Get Cooking (Nintendo): March 28
Picross 3D (Nintendo): May 3
Prince of Persia: The Forgotten Sands (Ubisoft): May 18
100 Classic Books (Nintendo): June 14
Dragon Quest IX: Sentinels of the Starry Skies (Nintendo): Summer
Ghostwire: Link to the Paranormal (Majesco): October

WiiWare

Mega Man 10 (Capcom): March 1
Max and the Magic Marker (Press Play): March 10
Cave Story (Studio Pixel): March 22
WarioWare: D.I.Y. Showcase (Nintendo): March 29
Art Style: light trax(Nintendo):Spring
Art Style: Rotozoa (Nintendo): Spring
Rage of the Gladiator (Ghostfire Games): Spring
And Yet it Moves (Broken Rules): Spring
Super Meat Boy (Team Meat): Summer

DSiWare

Photo Dojo (Nintendo): Spring
Metal Torrent (Nintendo): Spring
X-scape (Nintendo): Spring