Halo 4, the most anticipated AAA title for the XBOX 360, has found its way to WAREZ sites and torrents just a few weeks shy of the official launch. The year 2012 has just not been the year of secrets. So many of the iPhone 5 parts were leaked that people were able to discern exactly what the phone would look like months away from launch. The D600 was regarded as one of the worst kept secrets in camera launch history, with full-fledged photos of the camera leaking 2 months before launch. And now, Halo 4 has been leaked thanks to some miscreant.
Halo 4 retail packaging consists of 2 discs, one for the single player Campaign mode and the other disc for multiplayer. The first disc originally surfaced on WAREZ sites, with the multiplayer disc soon following suite. Once the discs had been downloaded, they also found their way to popular torrent sites, where the discs are currently being seeded and leached by over a thousand people. WAREZ sites and torrents are often notorious for distributing fake, malware loaded files, but the leak became credible when shots of the 2 actual discs surfaced on the said sites.
While the game discs leaking much before launch is serious enough, Microsoft isn't taking very kindly even to the fact that screenshots from the game, along with some gameplay footage also found its way onto the internet. While the footage was pulled off YouTube when it came to light, fact remains, once something has found its way onto the internet, it's almost impossible to take it offline.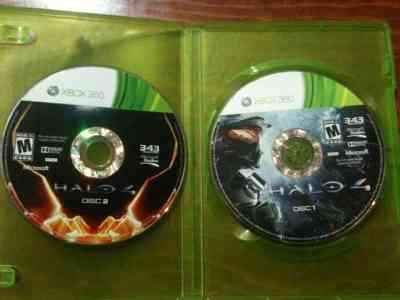 Halo 4 leaked, available on torrents
While Microsoft is working very closely with security and law enforcement agencies on tracking down the source of the leak, we cannot help but wonder if it was someone inside Redmond who got a little too excited or a reviewer with an early copy who just wanted to show off to their friends.
The new Halo game has been developed by 343 Industries, after Bungie, the creator of the franchise parted ways with Microsoft. The Game will arrive exclusively on the XBOX 360 on November 6th 2012. What gamers can expect from Halo 4 is the return of Master Chief after being MIA from both Halo 3: ODST and Halo Reach. While the game does play up the importance of Master Chief in the Halo universe, the game also divulges heavily into Cortana, Chief's AI. With new character developments and new story arcs being established, Halo 4 is said to be the beginning of another trilogy.
Halo