Nvidia has launched its latest Fermi based performance-mainstream GPU, the GeForce GTX 560, which is a slightly more diminutive, cheaper and less able version of the GTX 560 Ti (Titanium), though it has faster clocks. Priced at $199, it is poised to take on the popular Radeon HD 6870, and, consistently outperforms the GTX 460, effectively replacing it. It should be priced at between Rs. 10,000 - 12,000 in India.
[RELATED_ARTICLE]Based on the GF114 Fermi architecture, the GeForce GTX 560 has been advertised as sufficient to take on today's latest games at 1080p HD resolutions, including 3D. The GTX 560 has 336 stream processors, 56 texture units, 32 ROPs, 7 tessellation engines and a 256-bit memory controller.
Nvidia has given its add-on partners a wide range of clock speeds to place their offerings within, with a core-clock range of 810MHz to 950MHz, shader clock range from 1620MHz to 1900MHz, and a memory clock range from 4GHz to 4.4GHz. It is rated to deliver 1.08TFLOPS of single-point precision compute performance, when clocked at 810MHz/1620MHz, and can max out at 1.27 TFLOPS when clocked at 950MHz/1900MHz.Apart from DX11, PhysX, 3D Vision, OpenGL 4, and CUDA is supported.
In the meanwhile, Nvidia has released its latest GeForce drivers, 275.27 beta, promising 3D Vision support for Duke Nukem Forever, PhysX support to Alice: Madness Returns, and Surround support to Dungeon Siege III. Performance improvements are expected across a broad spectrum of games, with Crysis 2 getting a 6% boost, Bulletstorm a 15% boost, and Portal 2 an 8% boost.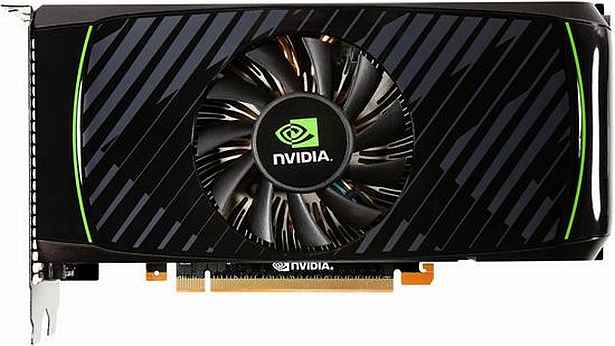 Check out a video below, detailing its capabilities: