The Game Developers Conference or GDC, started today in San Francisco, and promises to be a highly interesting affair for the gaming community - both developers and players.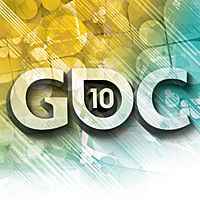 Secrets will be shared, announcements will be made, technology and development will be demonstrated, summits will be held, tutorial will help budding designers, and industry veterans will take part in intriguing panel discussions, all contributing to the entire field of gaming, everything from programming to audio, business practices to game design, production to visual arts. Some of the most exciting summits at the GDC 2010Where to buy

42278

64858 include: iPhone Games (yes, a whole session dedicated to the iPhone as a platform, exclusive of other mobile devices), Mobile/Handheld, AI, Serious Games, Independent Games, and Social & Online Games. Stay tuned to ThinkDigit for the biggest news breaking out of GDC 2010.