id Software's Rage coming to the iPhone
QuakeCon 2010. Id Software's programming genius John Carmack shockingly reveals that the highly anticipated Rage will also be developed for the iPhone. Id Software requires no introduction – creators of some of the most loved and famous franchisees in the gaming industry like the Doom and Quake series, the industry veterans have been known to have a Midas touch with any title they develop. And after this startling revelation, came another – Rage on the iPhone is going to be released this year – much ahead of the scheduled 2011 release on PC, MAC and consoles. Carmack is a known iPhone lover, and had earlier described the iPhone as being "more powerful than a Nintendo DS and PSP combined".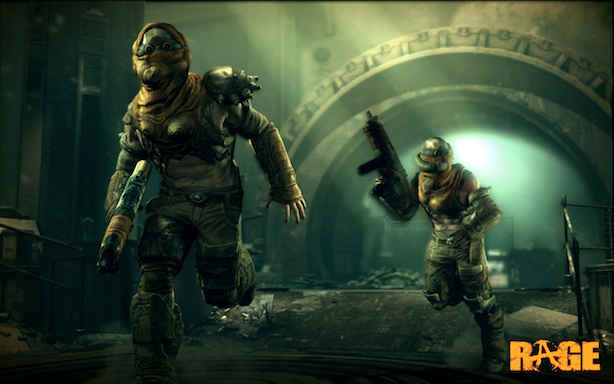 Although developed for the Iphone 4.0s hardware, Carmack said that the game would run well on the first generation iPhone (2G) as well. And if these announcements weren't good enough to feed frenetic mobile gamers, id Software had a running benchmark to show off their texturing and developing skills. It was shown than the Rage ran at 60 fps on the iPhone 4.0, and with pretty impressive textures at that. Carmack mentioned that the game would look even better on the iPad. While this might seem like id Software has a soft spot for Apple, a report from Joystiq claimed that this game release on various Apple platforms originated from experiments conducted by id Software on the Wii. While Carmack also mentioned the possibility of a version for the Android platform, nothing has been confirmed, although a second iPhone game will also be launched at the time of the release on PC and consoles – talk about cashing in on a franchise!
For those who haven't started buzzing, Rage is already highly decorated – it walked away with three awards at the E3 this year – one each for best console game, best action game and a special commendation for graphics. It also created a record with five nominations. You'll see this apocalyptic first person shooter on your PC and PS3 next year, but for now this is definitely another reason to save up and hope that Indian service providers get the iPhone 4.0 here soon!
Check out a video of Rage on the iPhone 4.0 here
PS3 120 GB with game bundle of your choice
This is for you if you haven't read the piece above and just decided to can your PS3 purchase and save up for an iPhone 4.0 instead. For those itching to get a PS3, you might just want to hold your horses for a few days more, literally. Sony has just announced a special offer on their retail site. They're offering one of six games free with every PS3 Slim 120 GB. Note that this offer is only available on the 120 GB Slim. The six games are Uncharted 2, MotorStorm: Pacific Rift, MAG, Heavy Rain, ModNation Racers and White Night Chronicles.

Dirt 3

Count on Codemasters to cash in on a winning franchise. Dirt is a, no nonsense, visually spectacular rally racing game, and there's a third instalment in the pipeline. This time the visuals look even more splendid and after looking at the handful of screenshots we were provided with, even the hardcore first person junkies amongst us were excited. Diverse environments, new challenges and some ultra realistic scenery along with accurate driving simulation are just some of the goodies that await…

Check out these screenshots: