Looks like the 4GB Xbox360 S can be upgraded with 250GB HDD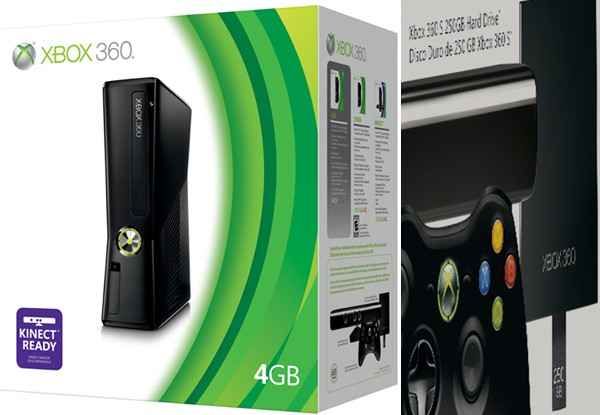 While Microsoft has yet to confirm this tasty tidbit, the packaging of the 4GB Xbox360 S has revealed various accessories that can be bought with the device, such as Kinect, wireless Xbox360 controllers, and, a 250GB hard drive. Apparently, such a HDD already exists, but comes bundled with the 250GB Xbox360 S, and the Halo Reach Special Edition. Speculation however, based on recent comments by Aaron Greenberg, seems to point towards a standalone release as well.

Guillermo Del Toro to develop video games
Acclaimed director of such movies as Spawn, Pan's Labyrinth, HellBoy, and many more cult classics, Guillermo Del Toro has confirmed he has signed a deal with a "big company" to develop multiple titles. Some of these will be announced in the coming weeks. "We're going to do games that are going to be technically and narratively very interesting…We're announcing it in the next few weeks," he said in an interview with MTV News.

Del Toro also implied that the deal will not just see rights and ideas being exchanged, but his actual direct involvement with the games. We're big fans of the big man, and are understandably excited about this news, hoping to see some out-of-the-world storytelling and art direction from the master.

Star Wars lead writer leaves LucasArts
Haden Blackman – lead writer for 35 of LucasArts' Star Wars franchises, including Star Wars: The Force Unleashed (and its October releasing sequel – The Force Unleashed 2), and Star Wars: Galaxies – has reportedly left LucasArts. Apparently no friction caused this move, rather, as Blackman puts it, "the decision to leave LucasArts did not happen overnight or come easily...I really feel that now is the best time for me to move on and explore new creative challenges and I look forward to the next phase of my career." Having loved The Force Unleashed and eagerly looking forward to its sequel, we'll wait with baited breath till Blackman decides to unleash another masterpiece on us.
You can check out a complete list of Star Wars projects that Haden Blackman has worked on, here.

StarCraft II overheating issues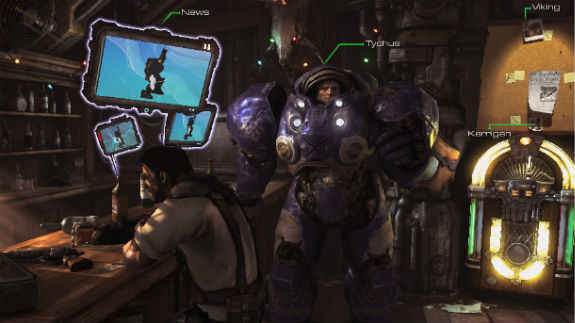 StarCraft II, while not THE most graphically intensive game out there, has certainly rung a few alarm bells. Hundreds of players have claimed great results with rather outdated cards, definitely a feather in Blizzard's graphics-optimization cap. However, Blizzard missed something out, an oversight that can lead to some overheated GPUs, or even burnt out GPUs. How? While the problem has not been experienced by most gamers, some faced overheating issues during the mid-mission menus (like the image above). The reason for this is Blizzard has forgotten to put a 'frames per second cap' in these sections, leading to the GPU doing its best to provide unlimited frame rates, and ultimately burning out in its attempt. A rather simple fix is available right now, and even if you haven't faced any issues yet, it's safer to implement the fix now, than to be sorry later.

Step One:
Find this file: "DocumentsStarCraft IIvariables.txt"
Step Two:
Add the following two lines of text to the bottom of that file:
frameratecapglue=30
frameratecap=60
Step Three:
Save the file and go blow up some Zerg.
Assassin's Creed Brotherhood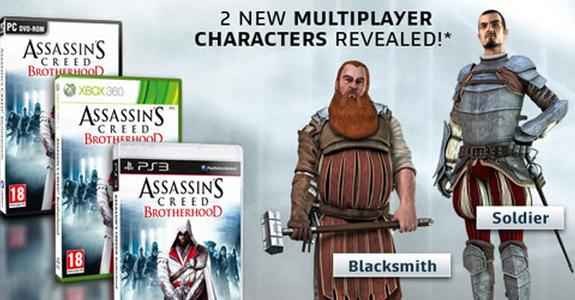 Ubisoft has revealed two brand new multiplayer characters for their upcoming title, Assassin's Creed: Brotherhood. These are the Soldier and the Blacksmith. While they will not be available in the soon to release (September) beta version, they will make their appearance in the full release version, which is pegged to launch November 19th. Check out a trailer below:
HAWX 2 recruits your friends for multiplayer dogfights
Tom Clancy's H.A.W.X 2, subtitled HAWX HARDER, is set to release on September 7th. It will come with some rather interesting new features, including take off and landing, mid-air refueling, UAVs, night vision raids, and as was just revealed by Ubisoft, the ability to recruit your friends for multiplayer dogfights. While the first game's multiplayer experience was limited to deathmatch type games, HAWX HARDER will have a more complete multiplayer experience, both for local and online gameplay. This will allow up to eight players play six types of missions with any of the 32 planes – definitely not your normal multiplayer experience.
Metroid: Other M's cutscenes compiled into two-hour movie in 'theater mode'
Metroid: Other M is definitely one of the most looked forward to titles for the Nintendo Wii in a long time, and will fans of the franchise as well as first-timers the chance to learn more about Samus' past, and battle foes together. However, there's some great news for those who are just as interested in the story as the game itself, and it is called Theater Mode. This will allow players to watch all the cutscenes of the game in one long uninterrupted two-hour session, after they complete the game. Looks like Metroid: Other M just scored itself an animated movie, which we are sure will invade the internet days after the game's launch. Keep an eye out…

Worm Reloaded hitting PCs on August 26th
Team17, the studio behind the Worms franchise, has revealed a solid date for the release of the latest iteration of Worms – August 26th. Apart from just the exciting multiplayer action and campaign mode, Team 17 has included a level creator, as well as two brand new game modes – Warzone Campaign, and BodyCount. Worms fans will be eager to know which weapons will feature in this title, and Team 17 has revealed that "45 weapons spanning the entire Worms series" will be available. Check out the trailer below: