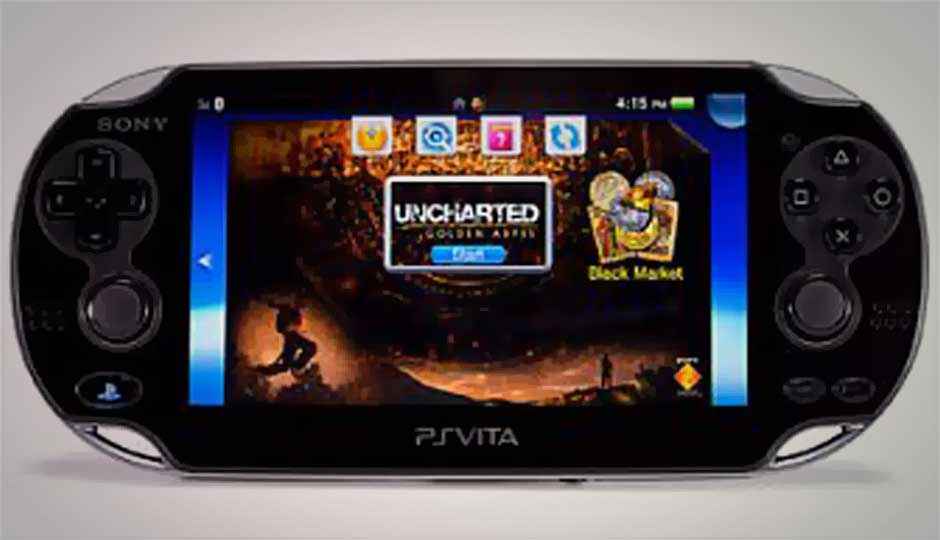 The original PSP, launched globally in 2005, enjoyed quite a lot of success, though it never came close to really challenging the Nintendo DS family. Fast forward four years, with demands for a new console, Sony delivered the PSP Go – received unhappily by the public.
Nearly three years later, Sony has delivered the true successor to its first portable offering, its Next Generation Portable, the PlayStation Vita. The device launched in India yesterday, available in both its Wi-Fi and Wi-Fi 3G models.
Handheld Gaming Console Competition, and the Rise of Mobile Gaming
Let us face it, no one was really excited about the PSP Go when it launched back in 2009. Its form factor was uncomfortable, it lacked a second analog stick and your good old UMD discs were useless if you decided to pick up the Go. Sony's troubles in the space however, were only beginning.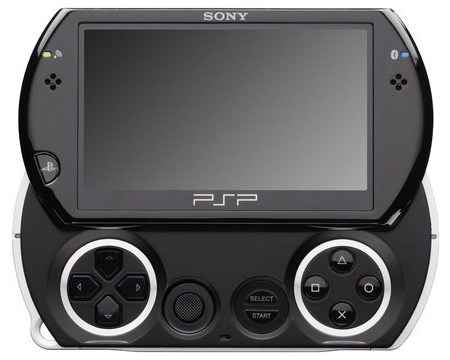 Unfortunately for Sony, a little device called the iPhone 3G, which was launched around the same time as the PSP Go started picking up great momentum as a portable gaming device. Just to bring things into perspective, these are the type of games that you can play on an iPhone today – for those of you that want challenging puzzles, there are the Angry Birds series and Cut the Rope, those of you that want Street Fighter you have Street Fighter, RPG fans have Infinity Blade (which also happens to have the best graphics on the iPhone), casual gamers have Fruit Ninja, while racers have Need for Speed: Most Wanted – the list is endless.
Gaming on the "iPhone" has become so popular that classics such as the Monkey Island series has been ported to the smartphone. New AAA console games such as Assassin's Creed and Batman: Arkham City too have an iPhone/iPod/iPad version. All these games are really fun and awesome to play on the move.
Nintendo has also ruled the roost of the handheld gaming market from the days of the Gameboy to the Nintendo DS. Sony has some serious competition to live up to. But Sony is Sony! This is the company that entered the gaming industry because Nintendo humiliated them at CES 1991. But that's a story for a different day.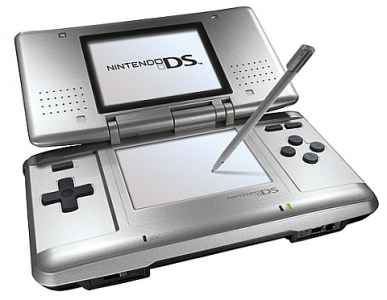 With a massive 4.3-inch screen and a really strong lineup of games, one thing was certain - The PSP (the original and not the Go) was a hard-core gamers companion with fantastic first party titles like God of War: Chains of Olympus, God of War: Ghost of Sparta, Metal Gear Solid: Peace Walker, Daxter, Secret Agent Clank, Burnout, Resistance Retribution and many more.
But when the console reached its third year (2008) it saw a major fallback in third part support. Third party AAA titles started to see a big downfall and this is mainly because the software on the PSP was susceptible to piracy.
Enter the PlayStation Vita
Fast-forward to 2012: With the launch of the PS Vita, Sony has taken a different route. For starters it has packed in so much power under the hood that the graphics on the device looks like the PS3's on the go. Secondly, Sony has paid homage to gamers' prayers and added a second analog stick to the system. Add to it a 5-inch OLED touchscreen and a rear touch panel, front and rear facing camera, six axis motion sensors and you have got a pretty strong piece of hardware.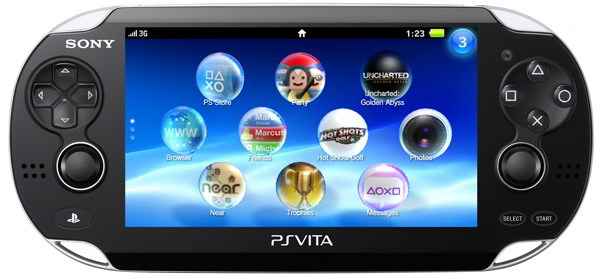 But all this juicy hardware comes at a very steep price. The Wi-Fi only model will cost you Rs. 19,990 and the 3G Wi-Fi will cost you Rs. 24,990. That's more expensive than a PS3 or an Xbox 360. The games for the Vita too are priced at a premium ranging from Rs. 2,199 to Rs. 2,799 (yes, you will get cheaper downloadable games but we are referring to the full blown AAA titles).
Moreover, if you want to save your game's progress or download games from the online store, you will have to invest in a PS Vita-proprietary memory card that isn't cheap by any means. The Vita memory card comes in 4, 8, 16 and 32GB variants. The price of these memory cards in the US is $19,99, $29,99, $59,99 and $99,99, which translates to Rs. 986, Rs. 1480, Rs 2690 and Rs. 4935 respectively. Now that's one hell of an investment for a hand held gaming device. You could pick up a Nintendo 3DS in India for approximately Rs. 17,500.
Visit Page Two to continue reading "PlayStation Vita, is it bang enough for your buck?", with more details on features, launch titles, and our recommendation...
CrossPlay
A noteworthy feature of the Vita includes CrossPlay. CrossPlay lets you play certain games between the PS Vita and the PS3. You can compete with a friend between the two consoles or start a game on your PS3 and pick up right where you left off on your Vita.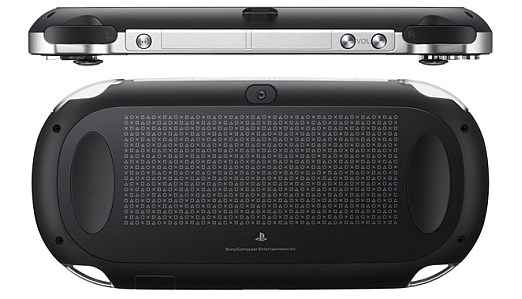 Backward compatibility with PSP games
Vita owners in Japan will have access to download digital versions of their PSP UMD games at a small fee. This feature will not be available to gamers in the US or Europe for the simple reason that the original PSP saw major success in Japan when compared to the rest of the world, as reported by Eurogamer. The rest of us can wait for Sony to upload PSP and PS1 classics (and hopefully PS2 in the near future) and then download them at a cost.
PS Vita Launch Titles
There are plenty of awesome games on the Vita. If you are finicky about the games you play on your handheld, here's a small list of the launch titles and titles expected to hit the handheld in the near future.
Everybody's Golf
FIFA Football
Little Deviants
ModNation Racers: Road Trip
Ninja Gaiden Sigma Plus
Rayman Origins
Reality Fighters
Ultimate Marvel vs Capcomm
Uncharted: Golden Abyss
Wipeout 2048
Upcoming Gaming Titles:
Call of Duty
Bioshock
Street Fighter x Tekken
Metal Gear Solid HD collection
Resistance: Burning Skies
Mortal Kombat
Ridge Racer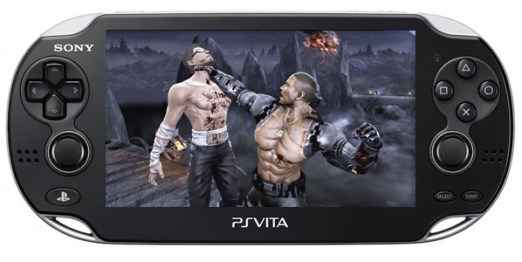 Second-Biggest Launch Library To Date
Sony is taking the launch and future of the Vita very seriously. According to Trendy Gamers, the Vita has the second most launch titles of any system in the past 12 years. The system has 25 games at launch, three of which are AAA titles (Uncharted Golden Abyss, ModNation Racer and Wipeout). The PS Vita's launch lineup is second only to the legendary PS2, which had 29 titles available at launch.
Social Networking on the Vita
Like virtually every other gadget in the world, the PS Vita will have social integration built into it and you can download apps for Facebook, Skype and Twitter.
Smartphone games on the Vita
With the introduction of the front and rear touchscreen, the day doesn't seem far when smartphone games such as Fruit Ninja, Angry Birds and more will make their debut on the PS Vita making the device more appealing to the casual gaming audience.
---
With all the information we have here one thing is certain, Sony is back with a vengeance to capture the handled market. Is it succeeding? Well, since the launch of the device in Japan (which is the biggest market in the world for hand held gaming) the sales have seen a steady decline with week one sales touching 324,859 units and the past weeks sales touching 14,000 units, as reported by crunchyroll.
Another factor that needs to be considered is that the mobile (smartphone) gaming space too is seeing some great games that cost a fraction of the price you will pay for a PS Vita game. Games like Angry Birds Rio costs $0.99 on iOS (free on Android), Batman Arkham City for iOS costs $5.99 and you can get your hands on Infinity Blade 2 for $6.99.
We've spent some time with the Vita, and our first impressions of the device are good. It surely packs a punch and can definitely be the travelling hardcore gamer's companion.
However, the big question remains, should you pick up a PS Vita? If you are a hardcore gamer who needs his dose of gaming on the go, then yes, this device is definitely for you. For the rest of you, we'd say, pick up a full-blown home console for the same price. They offer a better existing library of games and a better bang for the buck!