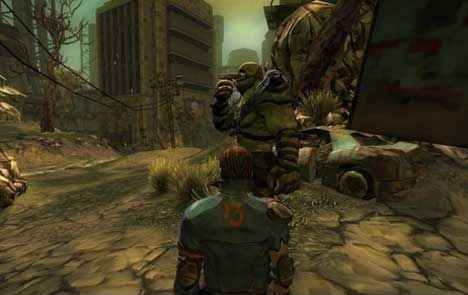 A set of three screenshots has made its way on to the Internet, allegedly from the MMO Interplay has been working. Interplay made an official announcement in April this year, stating that they are working in conjunction with Bulgarian developers, MASTHEAD STUDIOS. Many gamers suspect that the game is based on the Fallout universe, mainly due to the codename given to the game – Project: V13.
The screenshots that first made its appearance on The Vault wiki were posted by a user named Ausir, who claims that the screens were "…submitted by Interplay as court evidence that the game is in production."
Check out all the screenshots in the gallery below.