Electronic Arts has announced free-to-play version of Dungeon Keeper across iOS and Android devices. The "diabolical" strategy game is a remake of its classic 1997 PC title.
Dungeon Keeper's overall design is consistent with the original title. It features an in-app purchase system and comes with 3D graphics. The game lets players build and maintain an underground lair and defend it from invaders by summoning imps, trolls and bile demons. Players can make enemies enter a torture chamber or lead them towards areas having unexpected cannons, spike traps and others.
EA describes it as a "twisted" take on Bullfrog's original title which was developed by Peter Molyneux in 1997. The game has multiplayer feature and allows players to form guilds, share armies and resources and attack or defend enemy forces together.
Users can play Dungeon Keeper on Android version 2.3.3 or higher and is compatible with iOS devices running iOS 5.0 or higher. It is also compatible with iPad 2 and above, iPhone 4 and above, and fifth-gen iPod Touch. Users can download the game from the Google Play and iTunes app store.
Last year, EA Sports announced the worldwide availability of FIFA 14 on mobile. FIFA 14 for mobile comes intuitive Touch Flow Controls, and allows players to touch the screen to select players, swipe to shoot and tap to pass or defend. The new controls within FIFA 14 on mobile allows players to position an entire team instead of just one or two players. EA has entered into a licensing deal with FIFA (Federation of International Football Association), extending it until 2022. The deal gives EA Sports exclusive rights to develop the FIFA series till 2022 along with official rights to the FIFA brand name.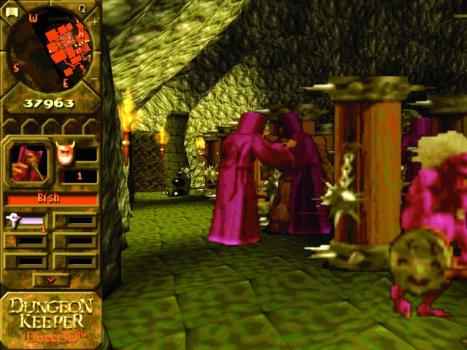 Source: Phonearena