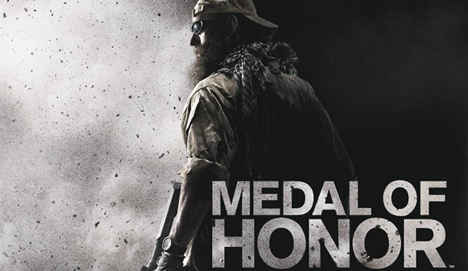 Electronic Arts, in a recent press release, announced that they are working on a new Medal of Honour game that will be jointly developed by EA Los Angeles and EA DICE.
This new game, simply titled Medal of Honor, will reboot the series, abandoning the WWII era for a more modern setting. The game will be set in present day Afghanistan and the game's protagonist will be an elite soldier working for a group called Tier 1 Operators, under the command of National Command Authority. EA Los Angeles studio will be working on the single-player campaign, while EA DICE will be chipping in with their multiplayer expertise. EA has promised to show more footage of the game at this year's Spike TV video game awards on December 12th. Maybe it's just me, but looks like EA wants a cash-cow of its own after looking at success of Modern Warfare series and having wet dreams about all the money that can be made.
On a side note, the press release makes for sombre reading as it mentions creating the most authentic modern war experience seen through the eyes of a soldier with uncompromising professionalism, who is a living, breathing, precision instrument of war. It does warrant a pause for thought about where we are heading culturally, when we are almost celebrating real-life bloodshed by using video games. Anyway, following is the game teaser released by Electronic Arts.