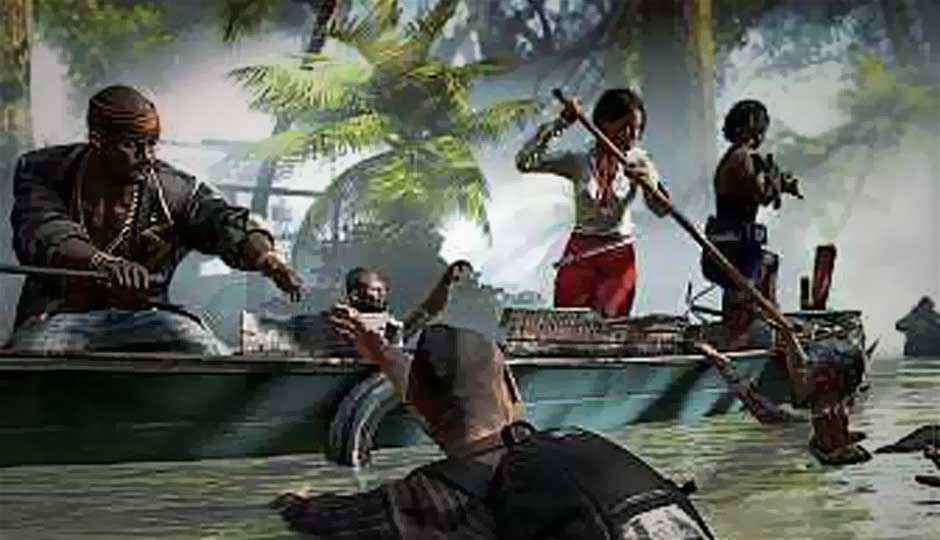 Good news fans of zombie-killing franchise! Dead Island: Riptide, which was teased earlier this year, is set to hit the consoles on April 23 2013 in the US, and April 26 2013 in Europe. The game, developed by Techland and published by Deep Silver for PC and the consoles, will also include goodies for early pre-orders in the form of exclusive weapons mod packs that will allow new and creative ways to dispose of the zombie horde.
The game is set right after the events of the first Dead Island game, with our four protagonists' attempt to flee the island foiled by a tropical storm. They are grounded on the island of Palanai, fending off the zombies' just like they did in the first game, but word is that the zombies have been effected by an unknown mutation.
Along with a single player mode, where you get to pick one character of the four and r4un around the island saving people and killing the undead, there is also a horde mode and a Man vs. Machine mode. The Horde mode in Dead Island Riptide will follow the same game play experience as that of Gears of War and the Man. Vs Machine mode is out of Team Fortress 2. Survival will depend solely on how well the players can build traps and defences, along with their shooting skills as they are assaulted by wave upon wave of zombies, growing not just in numbers, but also in strength.
The "zombie" culture really has been picking up in the last few years, transitioning from just a cinematic experience to invading even the video game space. While Dead Island and Left 4 Dead were purely centered on the idea of a zombie apocalypse (there's Resident Evil too), but even popular franchises like Call of Duty have taken up to the idea of incorporating the undead into their games with the upcoming Black Ops 2.