There is extensive coverage of Crysis 2 in the latest issue of Edge magazine, and its online counterpart has posted excerpts from it. The post reveals fresh details about the game, like it will have an urban setting based in their own version of New York City, three years after the events of the first game.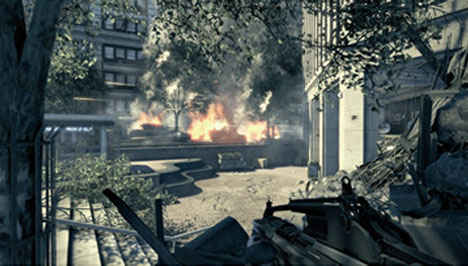 Producer Nathan Camarillo said that game will offer player's limited freedom of exploration through New York City. For instance, even though the player will be able to enter tall buildings, access will be limited to the first three or four floors. Camarillo said that the team decided to add this "constrained freedom" into the game to achieve balanced pacing and effective story-telling.
Edge was treated to a live demo of Crysis 2 which revealed new features of Nanosuit 2. Significant additions to the suit's capabilities are modes that heighten the players' senses allowing them to hear distant enemies, track bullet-trails and even enable X-ray vision. Besides this, the developers have also confirmed comeback of familiar suit abilities like strength enhancement and armor.

Crysis 2 is expected to release on the PC by the end of this year. The series will also make its debut on the consoles with simultaneous release of Crysis 2 on both PlayStation 3 and Xbox 360, expected around the same time as the PC release.