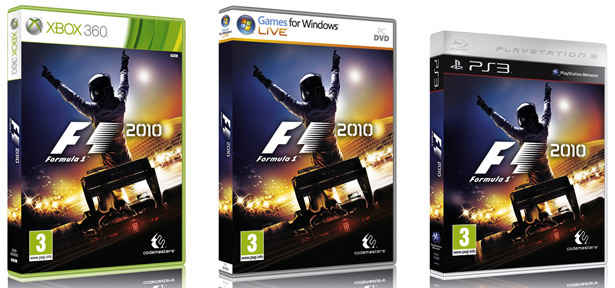 Codemasters and Zapak Games have announced the upcoming release of one of the most exciting games of the year - F1 2010. With Codemasters' wealth of experience in racing and simulation fields (think of such illustrious franchises as Colin McRae and Race Driver), F1 2010 is sure to get the adrenaline flowing, Formula One race simulator that's available in full HD.
F1 2010 is the official game of the FIA Formula One World Championship, and will include all of the official teams, drivers and circuits from the coming season, as well as the newly returned 7-time F1 World Champion, Michael Schumacher. The game will also contain a brand new track, the Korean International Circuit, for the inaugural 2010 Korean Grand Prix.
F1 2010 aims to give players the most authentic Formula One race experience yet, using Codemasters' proprietary and critically acclaimed EGO Game Technology Platform, which has powered such high-octance titles as Colin McRae: DiRT 2 and Race Driver: GRID. It will apparently recreate the unique aerodynamics and handling of 200MPH Formula One cars accurately, also using a highly advanced damage model and fully dynamic weather system.
Combined with unprecedented access to teams and drivers, F1 2010 will give race enthusiasts the opportunity to take on the full, expanded grid in a variety of game modes including Grand Prix, Championship, Time Trial, Career, and many exciting multiplayer modes.
The game will release on September 24th across the platforms of Xbox 360, PS3, and PC. PC and Xbox 360 gamers should consider themselves lucky, as this is the first time in 8 years that the F1 franchise has been brought to the PC, and the first time ever on the Xbox 360. Zapak Games, the licensing & merchandising arm of Zapak Digital Entertainment Ltd., will distribute the title in India. We're getting our hands gloved soon, so stay tuned for our comprehensive vroom with a review.