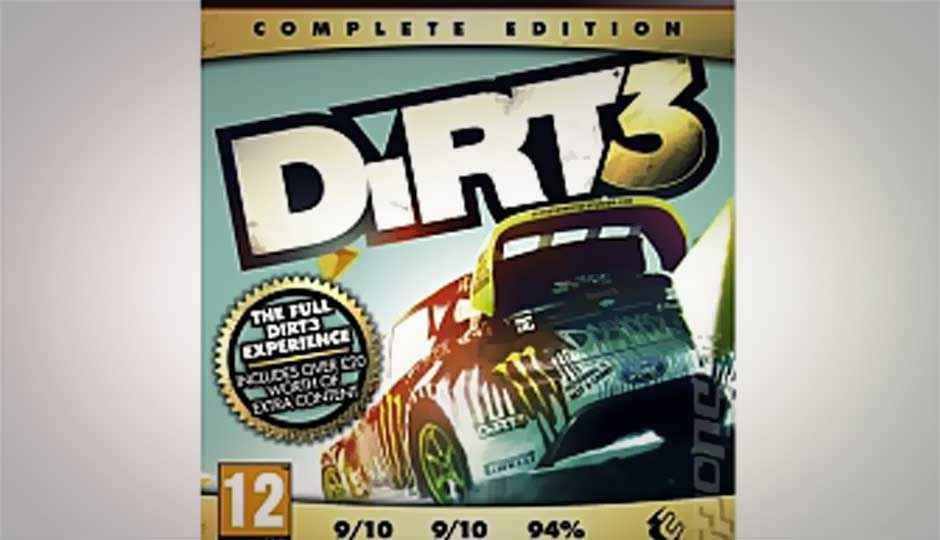 Codemasters has announced DiRT 3 Complete Edition, a collection box set that features the game, DiRT 3, and additional content worth $30, will be officially launched on March 20. The complete edition will cost you $39.99 (Rs. 2,500 approx.)
DiRT 3 Complete Edition includes:
The Monte Carlo Rally Pack – eight Rally stages featuring dramatic climbs, descents and hairpins of snowy mountain roads. Race through the Alps and conquer the legendary Col de Turini pass.
The X Games Asia Track Pack – four new routes set across two new tracks in Shibuya, the neon heart of central Tokyo, where spectacular mud-spattered Rallycross circuits weave beneath towering skyscrapers.
The Power and Glory Car Pack – stars five cars including the BMW M3 Rally, Lancia Delta S4, Ford Focus ST Rallycross, Scion tC and Chevrolet Camaro SSX Concept, each with a range of liveries.
The Mud and Guts Car Pack – features five cars available for single-player, split-screen and online multiplayer events. Race the Lancia Stratos, Peugeot 205 T16 Evo 2, Citroën C4 Rallycross, Saturn Sky and Ford Mustang GT, each with a range of liveries.
The Colin McRae Vision Charity Pack – access the Ford Escort Mk II, a 70s rally classic with five liveries.
The Ken Block Special Pack – features a customized and upgraded Ford Escort Mk II, an Open Class Rally car sporting a killer Ken Block livery.
The Mini Gymkhana Special Pack – access the mid-engined Mini Cooper S Gymkhana, customized and tuned to become an outrageously responsive Gymkhana car.
For those of you that are unaware, in April 2010, Reliance Big Entertainment acquired 50 per cent stake in Codemasters.
Codemasters has been famed with a number of gaming titles launched in the past years apart from the DiRT franchise. Some of the games include – The Operation Flashpoint series and Bria Lara Cricket
DiRT 3 Complete Edition will be available for the PS3, XBOX 360 and the PC.
Official DiRT 3 Complete Edition trailer: