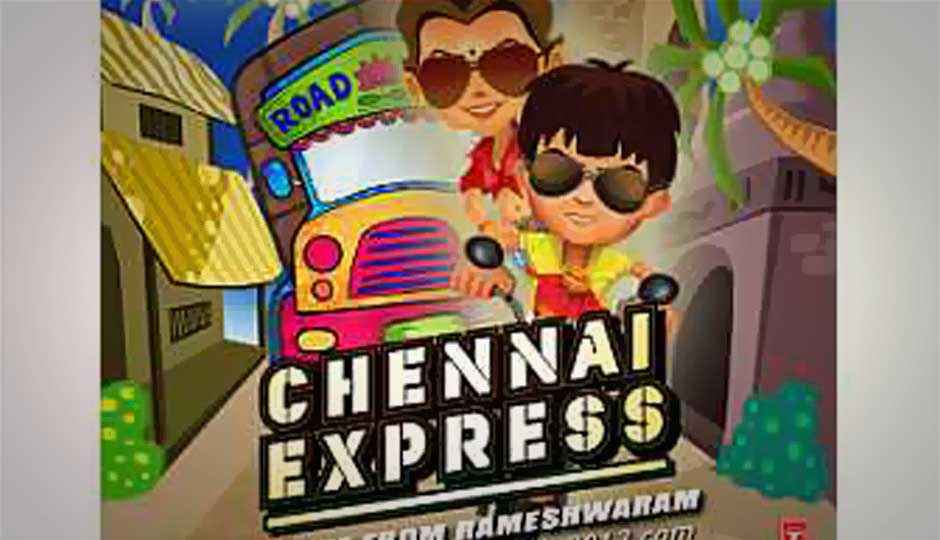 'Chennai Express' Shahrukh Khan's forthcoming movie has come to your mobile phones in the form of a game. The game has been launched for Android and Java users for now and an iOS version is also expected soon.
'Chennai Express: Escape from Rameshwaram' game belongs to the running genre and looks similar to games like Temple Run and Subway Surfers among others. Users will be able to take control of Rahul (SRK in Chennai Express) while he runs and tries to escape Rameshwaram.
On the way you will have to fight goons and run past a variety of obstacles ranging from trucks, buses, autos, coconut carts, man-holes and much more. Users can also unlock a special lungi-clad Tamilian game avatar of Deepika Padukone avatar by collecting more than 10,000 coins in one game session. You will also get special power ups and upgrades in future updates of the game.
Sameer Ganapathy, COO – Digital, Disney UTV, said, 'Gaming is amongst the highest consumed forms of entertainment on mobile phones today. What better way to reach out to the ever growing mobile phone audience than to give them the opportunity to play as Shah Rukh Khan themselves!'
Shahrukh Khan said in a statement, 'The Chennai Express game captures the theme, the graphics and the mood of the movie brilliantly.'
Users can download the Chennai Express: Escape from Rameswaram game for Android and Java. A new version of the game for iOS is also expected at the time of movie release. Chennai Express will be released in theaters on August 9th, 2013.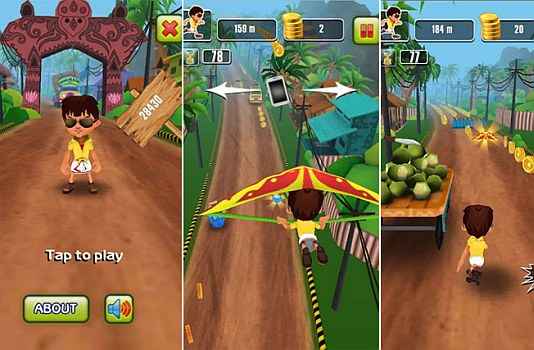 Source: TOI