Armored Kill, the third downloadable content (DLC) pack for battlefield 3 will be available from September 4 for the premium subscribers of the game.
Armored Kill DLC pack will be available to the PS3 premium customers on September 4 and premium Xbox 360 and PC gamers can get their hands on the content on September the 11. Non-premium PS3 users can get their hands on the DLC on September 18th and non premium Xbox 360 and PC users can get their hands on the content on Sept 25th.
The Armored Kill DLC gives players access to a variety of vehicles such as drivable tanks, ATVs, mobile artillery and much more. The official website also says that the DLC includes the biggest map in Battlefields history.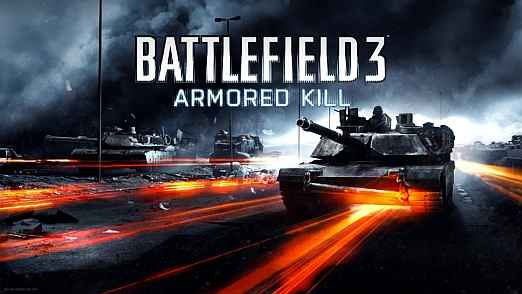 Dice has also quadrupled the number of official Dice servers on consoles. The official Dice blog reads, "We have heard your wish for more official DICE servers. As of now, we have effectively quadrupled them on both Xbox 360 and PlayStation 3.
Note that you will still be able to get quick matched into any ranked server. For the best results if you want an official DICE server, please refer to the manual server browser and enter "DICE" as a search term. If you go to the Server information screen, all official DICE servers will have the owner set to "DICE". Remember that you can favorite servers that you like so you can easily find them again on your next session."
Battlefield 3 is one of EA's fastest selling games ever selling over 5 millions units in its first week globally.
Enjoy the trailer of the Armored Kill DLC below.