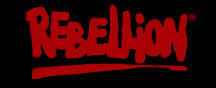 Rebellion studios today announced that they are reviewing their business structure, with a decision to expand their Oxford and Runcorn studios and possible closing of its studio in Derby. Speaking with gamesindustry.biz, CEO Jason Kingsley mentioned that they are consulting the Derby staff and are taking a long hard look at their operation. He also dismissed rumors that some of the staff has already been made redundant by saying that Rebellion has not laid-off anyone in over ten years. Kingsley also mentioned that one of the reasons to reconsider continuing with their Derby operations is because the lease on the office is expiring soon. He went on to add the decision to close their studio in Derby—if it is reached—will be due to the "painful" side of growing as a company, compounded by the current economic conditions.
The development team at Rebellion's Derby studio is from Core Design—a studio that worked on Tomb Raider games for Eidos, before being acquired in 2006. Their growing Oxford studio is where the team is working on the new Alien vs. Predator game for Sega, which is due to release in February this year.
On a similar note, Shacknews has reported that Warner Bros Interactive has laid-off around 25 employees. The affected studios are Monolith Productions, Snowblind Studios and Surreal Software; all of them based in Seattle.