For the past couple of years, Ubisoft has given us the pleasure of being a part of some of the best historic locations through their Assassins Creed Franchise. With the end of Assassins Creed Revelations, we saw the saga of Ezi oAuditore da Firenze and Altaïr Ibn-La'A had come to an end.
Throughout the 4 games in the series -- Assassins Creed, Assassins Creed II, Assassins Creed Brotherhood and Assassins Creed Revelations -- we have visited a variety of locations such as Rome, Firenze, and Constantinople to name a few.The Assassins Creed franchise has been famous for taking actual historic events and locations and adapting it to suit the games story.
Ubisoft has now confirmed that Assassin's Creed III will launch for the PC, PS3 and Xbox 360 in October 2012. If you log on to the official website, there is a timer counting down to "a big reveal".
From the images that have been unveiled by Gameinformer, it is clear that the game is going to take a dramatic shift in location.
The lead protagonist (still unknown) is seen wearing an Assassin outfit heavily influenced by the Native American culture. In the images, he is seen with a quiver full of arrows and a bow on his back along with a gun in one hand and an axe in the other. It is believed that the story of the game will take place during the 18th century (1777) during the American Revolution. Ubisoft has also released the box art for this forthcoming title.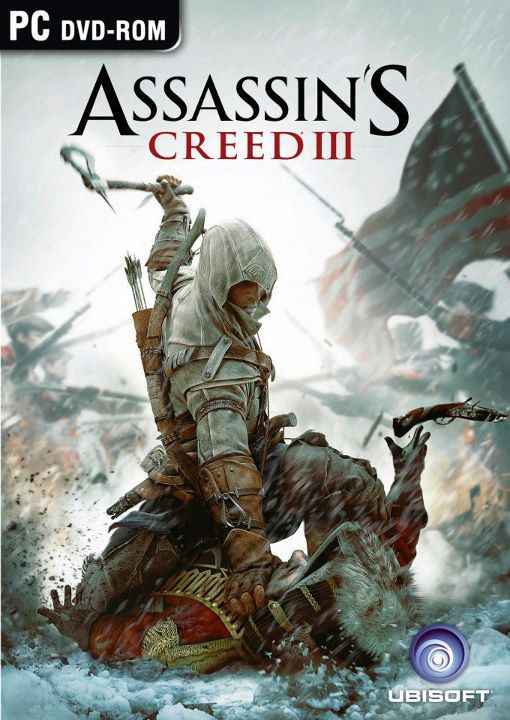 Source: Gameinformer