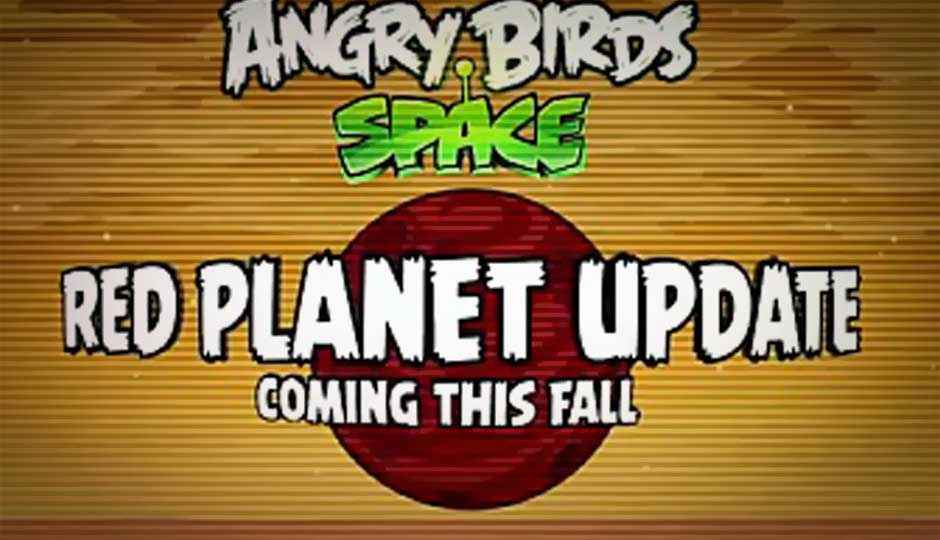 Days after launching Amazing Alex, Rovio has once again set its sights on its successful Angry Birds franchise. The Finnish developers recently added few more levels to its Angry Birds Space, the latest in Angry Birds series. And now our favorite birds are set to take on the red planet, Mars. To build up the hype, Rovio has released a short video created in collaboration with NASA.
The 30-second video teaser begins with landing of Curiosity Rover on Mars. The video then pops up a question – what will it find, before showcasing the footage of Mars, where shadows of Angry Birds appear over a patch of ice. The Mars update is likely to be released by this fall, says Rovio. To know more, check out the video teaser below:

The video teaser comes days after Rovio introduced 20 more levels to the game, adding the second half of Utopia. If you manage to get three stars in each level, you will automatically unlock 10 new bonus levels. The game maker just added 15 new tropical level to the original Angry Birds.
Angry Birds Space was launched in March and has been a huge success for Rovio, as the game hit 50 million downloads in just 35 days.
Meanwhile, as for the real life mission to Mars, the Curiosity Rover has safely landed on the Martian surface. The rover will now begin a two-year mission seeking evidence the Red Planet once hosted ingredients for life.
Also read,