Rovio's latest addition to its popular Angry Birds franchise, Angry Birds Space has surpassed 50 million downloads in just 35 days of availability.
Announcing the milestone in a blog post on Monday, Rovio said that the game's download pace makes it the "fastest growing mobile game ever". The game maker also said that the Angry Birds Space has broken all the other records set by previous versions of the Angry Birds game.
"We extend our deepest gratitude to all fans of Angry Birds everywhere. While numbers like this certainly say something about the popularity of Angry Birds, for us the main goal is to keep creating fun new experiences that everybody can enjoy," the company wrote in the blog post.
"There's only one conclusion to draw: something even bigger is on its way! Stay tuned and keep flinging those Birds," the company added.
Angry Birds Space, launched last month, is set in outer space that includes gravitational pull. The game has various new features including new angry birds – such as the Space Eagle and six new characters. The game was initially launched with 60 levels; but Rovio recently added 10 new levels. The game is also available for PC, Mac and PlayBook users. Rovio's Angry Birds Space will arrive on Windows Phone platform as well. For more, read our review of Angry Birds Space.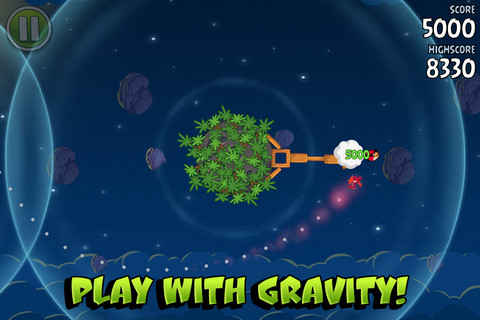 Also read,