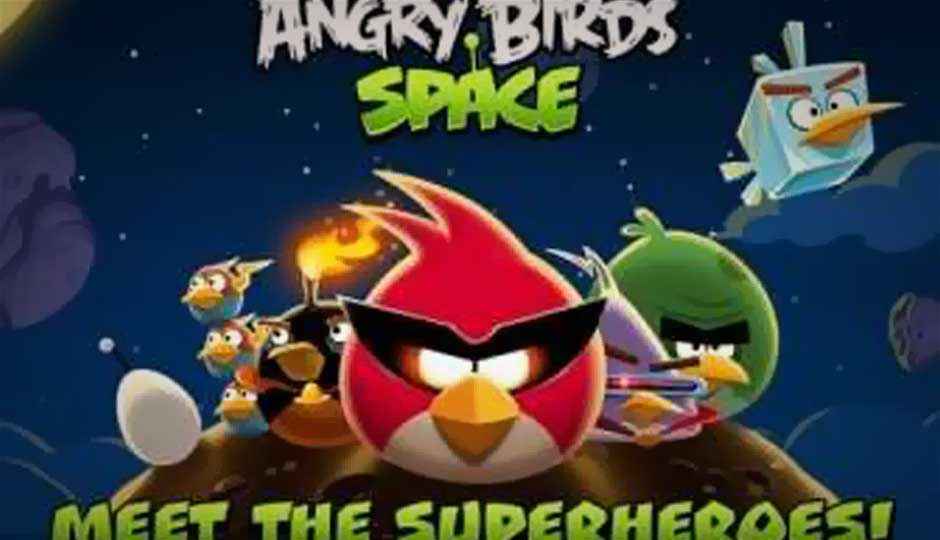 Angry Birds Star Wars may be the latest game in the Angry Birds franchise, but that doesn't mean that the developers have forgotten about the previous iterations of the game. Angry Birds Space has received an update adding 30 new levels to the game. The added levels are a part of the Pig Dipper pack and this not only adds new levels to the game, but a new gameplay element as well.
The Google Play store describes the update, "SPLASH! The Angry Birds have landed in the weirdest galaxy yet! All the planets are filled with water, strange aquatic life and worst of all -- Bad Piggies in boats! Use the unique physics of these water planets to set up some fun trick shots! Also, check out the brand-new power-ups: Flock of Birds, Space Egg, and Pig Puffer! HINT: Make sure to check how Ice Bird and Pig Puffer react to water!"
Along with the water elements that have been added to the game, the birds too have received some new power ups. The Pig Puffer effect lets gamers swell the pigs up so that they float on water. The Flock of Birds perk lets gamers turn one bird into several birds.
Gamers familiar with the Angry Birds franchise will appreciate the new gameplay mechanics of the game, as it is a refreshing change of pace while staying true to the tradition of flipping a bird across your smartphone and tablet display.
Angry Birds ventured into the movie franchise with the launch of Angry Birds Star Wars. You can read our review of the game here. Ever since the launch of Angry Birds Star Wars, we have had a wish list of Angry Birds movie adaptations we want to play. You can read details of that here.
If you are one who hasn't played Angry Birds Space, now would be a good time to do so. You can read our review of the game here.
Android Users can download Angry Birds Space here. And iOS users can download the game here.