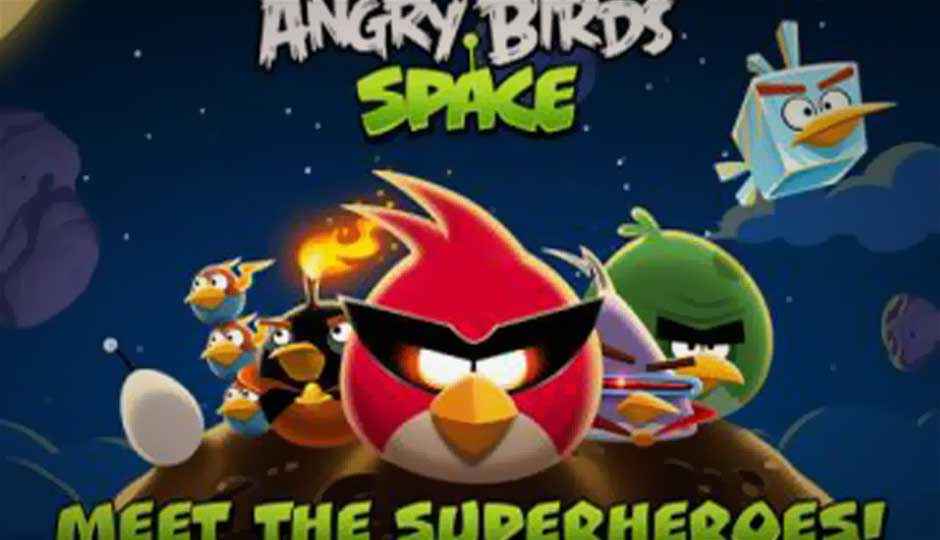 Angry Birds Space, the latest iteration of the one of the best selling gaming franchises on the mobile platform has received an update of 10 levels. The levels are available as a free update to Android and iOS users. The new levels are called "Fry Me to the Moon".
If you thought that the update just adds new levels be warn. The pigs now orbit the planets adding new mechanics to the physics and player strategies.If you still haven't checked out Angry Birds Space, you can take a look at our review of the game here.
Angry Birds Space is available as a free download for Android Users but iOS users will have to shell out $0.99 (Rs. 52 approx.) for the iPhone/iPod touch version and $2.99 (Rs. 157 approx.) for the iPad version.
Rovio, the developers behind the Angry Birds franchise has said, "A new moon rises and puts pigs in motion. If you thought it was hard to pop pigs in space before, just wait 'til they're orbiting around the icy planets in these 10 new levels."
On iOS, 20 million Angry Birds Space downloads in the first week. To honour this milestone, Rovio is giving iOS users of the game 20 free Mighty Eagles which were previously only available as an in app purchase. Users can download one Mighty Eagle a day for 20 days.
Also read,