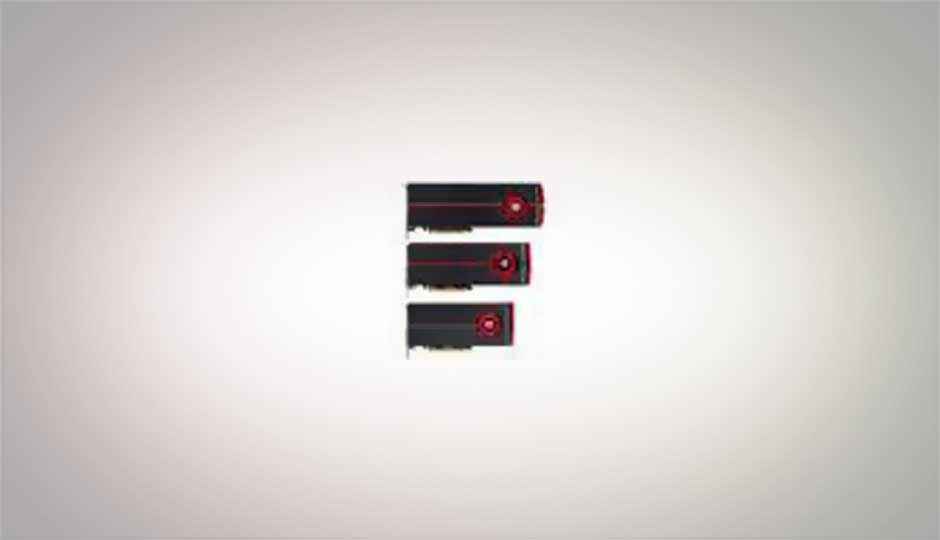 While many of the Southern Islands have shown their faces in the recent past, not much leaked light was shed on AMD's Northern Islands series. Now, numerous leaks point out derivatives of the Barts and Cayman cores – the Radeon HD 6850, 6870, 6950, and 6970. If the information is correct, then AMD certainly seems to be changing up their numbering scheme, pitting the 6800 series against the 5700 series, and the 6900 series against the 5800 series, in terms of both performance and pricing.
GPU

3DMark Vantage

3DMark06

GeForce GTX 480

18,376

19,671

AMD Radeon HD 5870

17,924

19,433

AMD Radeon HD 6870

16,270

19,480

AMD Radeon HD 5850

15,593

18,762

AMD Radeon HD 6850

14,872

18,750

AMD Radeon HD 5830

14,014

17,298

GeForce GTX 460

13,623

18,601

AMD Radeon HD 5770

11,017

16,358

GeForce GTS 450

9,792

15,793

AMD Radeon HD 5750

9,124

14,966
Source: xfastest
The Radeon HD 6850 and 6870 GPUs, or Barts Pro and Barts XT, are going up against the HD 5750 and 5770 respectively, and offer nearly 50% more performance, as evinced by early leaked benchmarks seen in the above table. You can also see that the 6800 series, though replacing the 5700 series, performs at par with the current 5800 series, at least on 3DMark06. Keep in mind of course that the above numbers only indicate performance across one synthetic benchmark. According to the rumours, the 6800 series is expected to hit the market as soon as next week, and will potentially undercut the GTX 460 GPUs (1GB and 768MB GDDR5 models).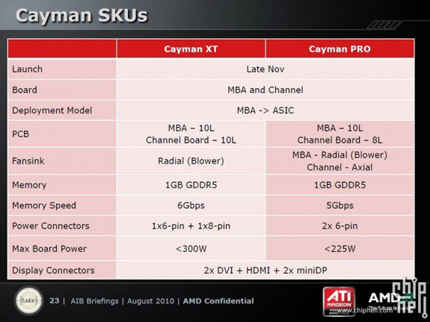 Source: ChipHell

[RELATED_ARTICLE]The Radeon HD 6950 and 6970, or Cayman Pro and Cayman XT GPUs, will look to replace the HD 5850 and 5870 cards, and will supposedly only be arriving by late November. Performance specs haven't been leaked as of now, but you can ascertain a few details from the above table, including a rather large power requirement, enough so that AMD's answer to Nvidia's GTX 480 seems to have a lot more in common than some would like. The 6970's <300W TDP will require both six-pin and eight-pin PCIe connectors. The 6950's 225W TDP will require two six-pin connectors.