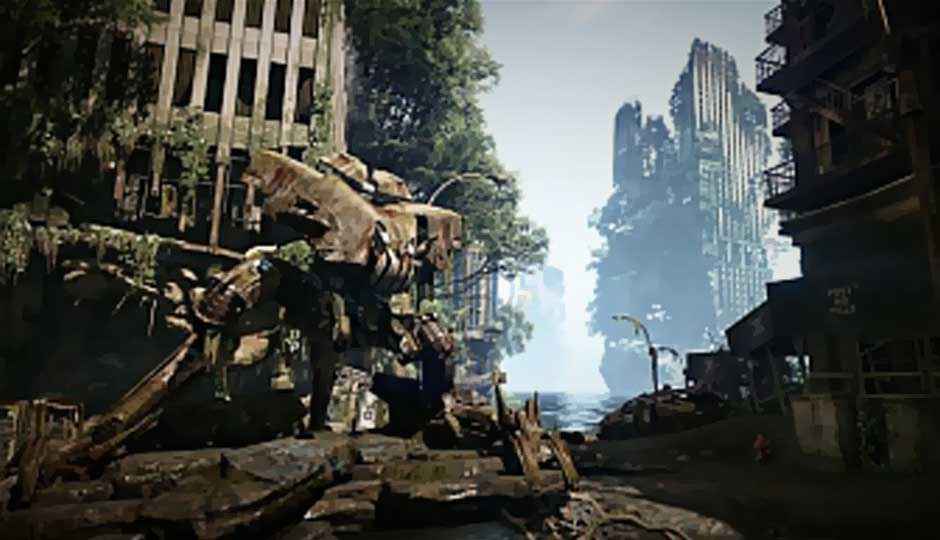 Single player demos are a sneak peak into what the game will be like. Some act as teasers to new gameplay elements, some are there to show off new features, others just blow us away.
EA, the publishers behind the awesome Crysis series have released an interactive demo for Crysis 3. The footage is from the pre Alpha version of the game but it looks pretty good nonetheless. At two points in the video below, you will be asked to choose between stealth and armour. The video will then progress in the mode that you have selected.
Pick armour and you will see the lead protagonist, Prophet, tear through the enemies with guns blazing, a quiver full of arrows and the Nanosuit at its best. Select stealth however, and Prophet goes through the environment slowly, taking down enemies with silent kills.
The scenery and environments from the demo are reminiscent of what we have come to love from Crysis 2 and fans of the franchise will feel right at home.
Crysis 3 is expected to hit store shelves in February 2013.
In other Crysis news, it seems like the third iteration of the gamer will make an appearance on Nintendo's next generation hardware, the Wii U.
In an interview with CVG, Crytek producer, Mike Read said, "I wouldn't say there's no chance. I wouldn't say no chance. I mean the Wii U still doesn't have any kind of release date attached to it at this point. Who knows what the future will bring with it. I can definitely say that we are working with Nintendo, and that's about all I can say on that front."
The possibility of Crysis 3 hitting the Wii U is quite high since we already have confirmation that games such as Assassins Creed 3 and Dark Siders 2 will make an appearance on the system.
If you like watching gameplay demoes of upcoming games, you can take a look at some awesome gameplay videos of Assassins Creed 3 and Hitman Absolution here.
Also read,